Whether your child is already away or getting ready to go, here are the tools they need to take care of their money today, as well as to start building a solid financial foundation for tomorrow.
Checking Account With Debit Card

Your
student needs a checking account
to pay tuition, buy books and, of course, for late night pizza runs. Our
free checking account
has no monthly fees, no direct deposit requirement, and is accessible both online and from a mobile app. Plus, your child will have access to over
30,000 surcharge-free ATMs
. So, no matter if your child is looking at community college or has their eye on a big university – you know they won't waste money on fees.
As a 1st United member, you'll be able to set up
recurring transfers
to your child's 1st United checking account online or by phone – you can even make deposits directly from your paycheck. Transferring money in a pinch is easy too. You can do it online or through your mobile phone and funds will be immediately available to your child.
Credit Cards

Many students open their first credit card while in college, usually because they are enticed by a free giveaway such as a water bottle or t-shirt. Along with their freebie, they probably will receive a high interest rate and an annual fee.
Be sure to research credit cards with your student and find a low-rate option with no annual fee, such as our
Visa Platinum Card,
which features a low initial limit to help teach responsible spending. With timely payments, they'll start
building their credit
. After all, their first car or mortgage loan isn't that far off.
Additionally, our credit cards offer real-time
fraud text alerts
that let you know immediately if there is a suspicious transaction. It's an important safeguard to protect your accounts.
Budgeting

Often overlooked are the basic skills needed to
plan and maintain a budget
. Students need to understand the importance of monitoring the timing of deposits into their accounts, bill due dates, and the limits of their budget. Work with your child to develop a realistic budget by identifying necessary expenses, such as school supplies and food, and helping them to understand when and how to spend.
With their 1st United account, your child has access to an online
Money Manager
. Use this tool to create a basic budget, track expenses, and set up alerts when they are nearing spending limits.
College life can be demanding. Luckily, with a little preparation, you can you drive away from campus with a feeling of confidence that your child is on the right path. As always, let us know how we can help.
---
Checking account and debit card establishment are subject to approval through a third party reporting agency. Must be 18 or older to apply for loans or credit cards. Loans are subject to credit approval. Requires no adverse credit history, one year minimum permanent employment and permanent residency.
Visa Platinum APR (Annual Percentage Rate) as of September 26, 2023, and is subject to change., is a variable rate ranging between 13.90% and 22.90%, is tied to the Prime Rate and is based on creditworthiness. All 1st United credit cards require consent to recovery of delinquent balances from Credit Union shares. Foreign transaction fees are 2.00% of each transaction in United States dollars (USD) and may be assessed on purchases or online purchases made in the United States if the merchant is in a foreign country.  View our full Visa disclosure.

Financial Education
Stay informed about the latest news and scams, and learn how to reach your goals.
Subscribe to Our Blog
* Required
Thank you.
We appreciate your interest.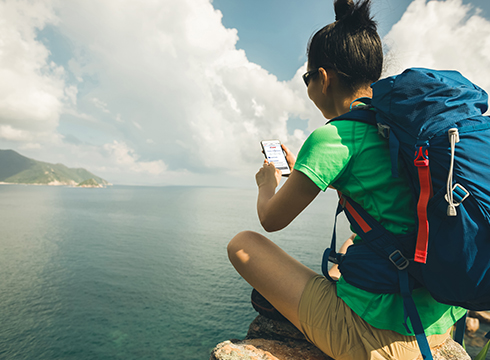 Checking Accounts for Every Stage of Life
Whether you want to earn dividends, double your Visa Platinum Rewards points, or simply like it "free," we have an account for you.