Saving money
is easier said than done because it takes more than just putting away a few dollars a month; it requires taking control of your money.
That's where 1st United comes in. Credit Union members have access to a free, online tool called Money Manager that makes money management easy. Through
Money Manager
, you can view and manage all your financial accounts in one place – even accounts from other banks or financial institutions. Plus, you can set goals and alerts that keep you on track. With a complete picture of where your money goes, you can begin to take control.
Here are five ways money manager can help you manage your finances:
1. Track your money
1st United Credit Union works with more than 12,000 financial institutions worldwide so you can easily include account information from both inside and outside of the Credit Union in Money Manager. Add income, credit card balances, mortgages, and loans to see how you spend (or save) money – all in one place. You can also add your investment accounts from brokerage firms and track your net worth.
2. Create a basic budget
Head to the Budget tab in Money Manager to set spending limits for groceries, transportation, gas, dining out, clothing, home – anything you'd like. Review your spending and determine where you can cut back. Reducing each category by just $25 a month can free up a significant amount of money to help you achieve your goals.
3. Set goals
Visit your Money Manager Goals tab and choose the type of savings goal you want to achieve – car, college, wedding, retirement, or paying down debt. You can even create your own goal. Personalize your goal by adding an image, setting the amount of your goal, and which account to monitor to track your progress. Choose when you want to complete the goal, or tell Money Manager how much you can apply towards your goal each month and it will calculate the end date for you.
4. Create alerts
Once Money Manager is set up, you don't have to login to receive important information about your account. You can elect to receive account alerts by text or email. Choose to be notified when your account balance falls below a specified amount, occasional progress on your savings goals, alerts if you are nearing your spending limits, bill reminders and more.
5. Watch your progress
Check out your dashboard page every time you visit Money Manager to see how you're doing. Monitoring goals and adjusting spending as needed is an important part of your money management routine.
Planning, dedication and effort will pay off. Spend a little time with Money Manager every time you login to your 1st United online banking account or mobile app— you are sure to discover even more ways to take control of your finances.
Simply log in to your 1st United online banking or mobile app and select Money manager from the main menu. You may also watch
how-to videos
on setting up and maintaining your Money Manager. And if you need a little extra assistance, call us or stop by a branch near you. We're happy to help.
Subscribe to Our Blog
* Required
Thank you.
We appreciate your interest.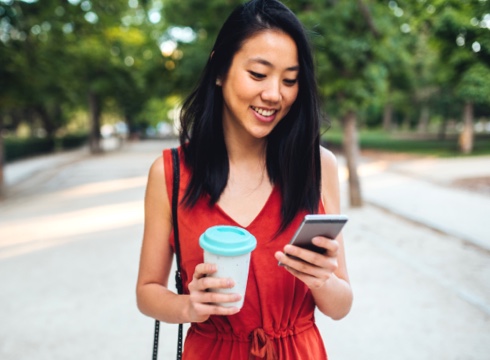 Manage Your Money with Ease
Access your accounts, move money, and make payments all within our user-friendly mobile app.