FICO® Score
Knowing your score is an important step for financial health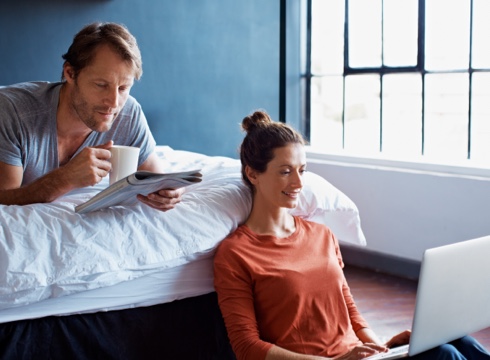 Happiness is right around the corner.
Focus on the joys of buying your new home – our experts will handle the paperwork.
The credit scores most widely used in lending decisions are FICO® Scores, the credit scores created by Fair Isaac Corporation (FICO). Lenders can request FICO® Scores from all three major consumer reporting agencies (CRAs). Lenders use FICO® Scores to help them make billions of credit decisions every year. FICO develops FICO® Scores based solely on information in consumer credit files maintained at the CRAs. Understanding your FICO® Scores can help you better understand your credit risk and allow you to more responsibly understand your financial health. A good FICO® Score means better financial options for you.
What are key score factors?
When a lender receives your FICO® Score, "key score factors" are also delivered, which are the top factors that affect the score. Addressing some or all of these key score factors can help you more responsibly understand your financial health over time. Having good FICO® Scores can put you in a better position to qualify for credit or better terms in the future.
How are FICO® Scores calculated?
FICO® Scores are calculated from many different pieces of credit data in your credit report. This data is grouped into five categories as outlined below. The percentages reflect how important each of the categories is in determining how FICO® Scores are calculated.
35% – Payment History
30% – Outstanding Debt
15% – Credit History Length
10% – Pursuit of New Credit
10% – Credit Mix

How can I check my credit report?
You have access to check your credit report from three reporting agencies, once per year at no charge. This is a service provided by the government at
annualcreditreport.com
. Check each report carefully to be sure there aren't any new accounts or transactions that weren't initiated by you.
Why is my FICO® Score unavailable?
The availability of your FICO® Score is meant for the primary account holder of 1st United. A few reasons your FICO® Score may not be available:
Your FICO® Score is refreshed quarterly and may not have been available during our last score refresh process.
Your account with 1st United is new - It may take a month or two for us to populate your score on your statement.
The FICO® Score we have on file for you is more than 90 days old.

How can I improve my FICO® Score?
1st United Credit Union has partnered with BALANCE, a financial education and counseling service that can help you get on track, review and improve your credit report, get out of debt, set up a spending and savings plan that works for you, or prepare to buy a home. This service is free for all 1st United members.

How often will I receive my FICO® Score?
1st United members will receive an updated FICO® Score quarterly. Scores are provided for the primary member only.
Where can I find more information?
If you have specific questions or concerns about your FICO® Score, please contact Experian at (888) 397-3742.
If you'd like to learn more about how scores are calculated, how to improve your score, and more, visit
ficoscore.com/crediteducation
for more articles and videos.
If you do not wish to have your FICO® Score printed on your statement, you may request to opt out at any time. Simply
email us
, call us at (800) 649-0193, or start a conversation in online or mobile banking by selecting 
Messages.
FICO is a registered trademark of Fair Isaac Corporation in the United States and other countries. FICO® Scores and associated educational content are provided solely for your own non-commercial personal educational review, use and benefit. 1st United Credit Union and Fair Isaac are not credit repair organizations as defined under federal or state law, including the Credit Repair Organizations Act. 1st United Credit Union and Fair Isaac do not provide "credit repair" services or advice or assistance regarding "rebuilding" or "improving" your credit record, credit history or credit rating.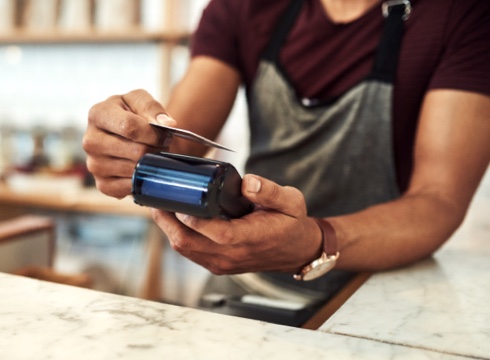 The Affordable Way to Manage Your Spending
Want low rates for purchases, cash advances, and balance transfers? Our Visa Platinum card is for you!