When you walk into one of our branches or call our Member Contact Center, you may not notice that 1st United Credit Union differs from a bank. We both provide a wide range of financial products and services. But the similarities end there.
The infographic below outlines a little more about the advantages of choosing a credit union. We hope you'll
choose us
too.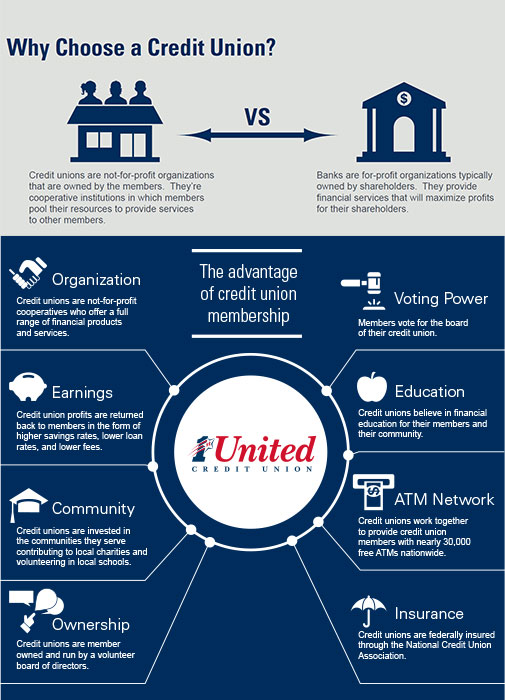 Credit unions are not-for-profit organizations that are owned by their members. They're cooperative institutions in which members pool their resources to provide services to other members. Banks are for-profit organizations typically owned by shareholders. They provide financial services that will maximize profits for their shareholders.
Subscribe to Our Blog
* Required
Thank you.
We appreciate your interest.
Step one to building a secure financial future. Your Credit Union membership starts with a
savings account
.
You're More Than a Member

We've been celebrating our members and communities in the Bay Area since 1932.