When you walk into one of our branches or call our Member Contact Center, you may not notice that 1st United Credit Union differs from a bank. We both provide a wide range of financial products and services. But the similarities end there.
The infographic below outlines a little more about the advantages of choosing a credit union. We hope you'll
choose us
too.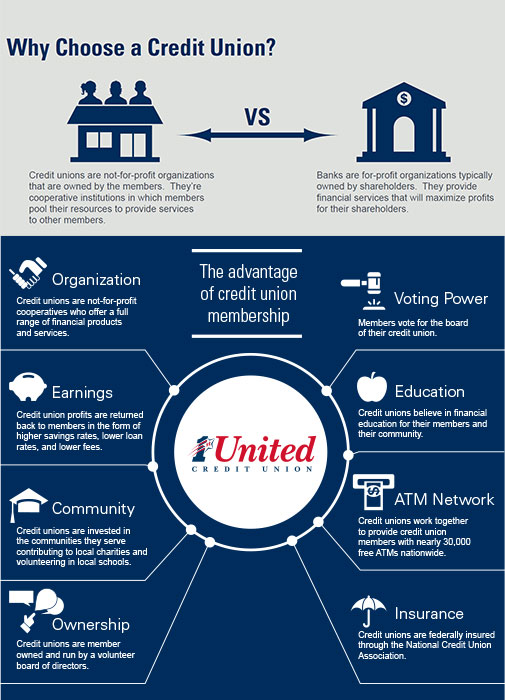 Why Choose a Credit Union
Credit unions are not-for-profit organizations that are owned by their members. They're cooperative institutions in which members pool their resources to provide services to other members.
Banks are for-profit organizations typically owned by shareholders. They provide financial services that will maximize profits for their shareholders.
The Advantage of Credit Union Membership
Organization
Credit Unions are not-for-profit cooperatives who offer a full range of financial products and services.
Earnings
Credit union profits are returned back to members in the form of higher savings rates, lower loan rates, and lower fees.
Community
Credit unions are invested in the communities they service, contributing to local charities and volunteering in local schools.
Ownership
Credit unions are member-owned and run by a volunteer board of directors.
Voting Power
Members vote for the board of their credit union.
Education
Credit unions believe in financial education for their members and their community.
ATM Network
Credit unions work together to provide credit union members with nearly 30,000 free ATMs nationwide.
Insurance
Credit unions are federally insured through the National Credit Union Association.
Subscribe to Our Blog
* Required
Thank you.
We appreciate your interest.
Step one to building a secure financial future. Your Credit Union membership starts with a
savings account
.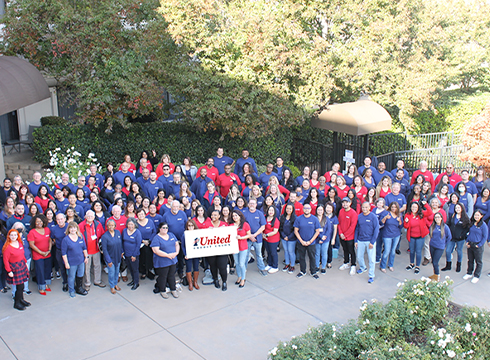 You're More Than a Member

We've been celebrating our members and communities in the Bay Area since 1932.