Skip Pay at 1st United
gives you the option to skip a
loan payment
so you can put more cash in your wallet for travel, entertainment, or holiday spending. It could also be a welcome relief if you are experiencing an unexpected financial emergency. But it's not free, and there are a few things to consider before taking advantage of the service. Here's more about how Skip Pay works.
Skip Pay Basics
1st United's Skip Pay allows members to take a break from making an auto loan, credit card, or personal loan payment once per calendar year for a low, $35 fee. Qualifying loans need to be in good standing for a minimum of six months and have a minimum $50 payment due.
Skip Pay Benefits
Skip Pay is an easy way to add flexibility to your budget when you need it most. A few advantages include:
Skipping frees up cash to cover other expenses

It's approved by 1st United, so it doesn't affect your credit score and it's not reported to the credit bureaus

You can skip on your schedule and choose the month that works best for you

Skip Pay Isn't Free
While Skip Pay can be a useful service
when money is tight,
it's not free. Aside from the $35 fee, you'll want to consider the following:
Longer Loan Term: Your payment will be tacked on to the end of your loan term which extends the length of your loan by one month. If you skip for two years, your term will extend by two months.

Interest Accrues: Loan interest will continue to accrue during the skipped month, and throughout the newly extended life of the loan. This means that you could end up owing more money during the life of the loan.
Skip Pay is a convenient way to enjoy a little extra cash when you need it most. If you have questions or want to know if it's right for you,
contact us.
We are here to walk you through your choices.
---
If you feel like you could use Skip Pay for more than one month or are experiencing a hardship, you may be in need of additional
financial support.
Please call us at (800) 649-0193, extension 4710 for help with your loan payments.

Financial Education
Stay informed about the latest news and scams, and learn how to reach your goals.
Subscribe to Our Blog
* Required
Thank you.
We appreciate your interest.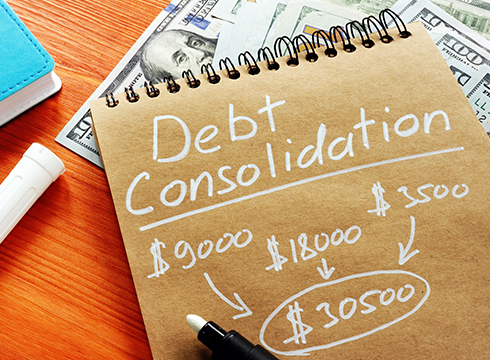 Your loan – personalized!
Whether you're planning your next vacation, staycation, home remodel, or simply want to consolidate debt, we have the financing for you.