A pandemic, inflation, natural disasters, and more can quickly create a financial storm for a family. We want you to know your local credit union is here to support you.
1st United Credit Union has partnered with
BALANCE
, a financial education and counseling service that can help you stay on track.
The service is free for 1st United members
and we encourage you to take advantage of it more than ever right now. Here's how BALANCE can help.
Free financial counseling services
BALANCE will help you understand the financial gap between the money you have, bills coming due, and the impact on your income if you become temporarily displaced or require unemployment. BALANCE will also help you prioritize which bills to pay first while building a budget and spending plan to help you best utilize your finances.
Debt management
BALANCE can assist with debt management or consolidation options as a way to manage or eliminate debt. They will work with your creditors on your behalf to develop debt management programs, repayment plans and can even explore student loan deferral options for you.
Surviving a financial crisis toolkit
BALANCE offers this fantastic
toolkit for Surviving a Financial Crisis
. Modules include tips for improving cashflow when you have a reduced paycheck, information on your rights regarding fair debt collection practices, guidelines to get help with unemployment or housing, and so much more.
Financial education services
BALANCE provides online financial education for adults, college students, and teens. While you're sheltering in place and have a little free time, check out their articles, financial calculators, videos, checklists, quizzes, and more. They even offer BalanceTrack educational modules that include videos, workbooks, and lesson plans – all accessible online. Set up your
free account
to get started.
As a fully-functioning remote workforce, BALANCE is ready and available to serve you. To get started with BALANCE, simply call (888) 456-2227 and let them know that 1st United Credit Union sent you. We hope this service is a big help at this uncertain time.

Subscribe to Our Blog
* Required
Thank you.
We appreciate your interest.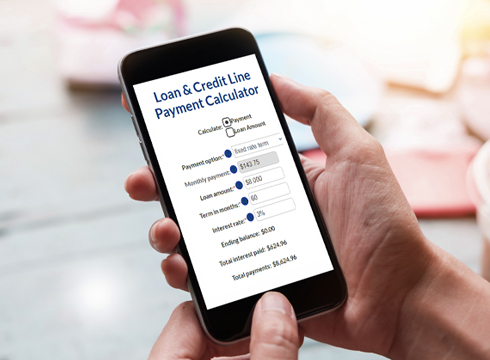 We can help you do the math
Our interactive online calculators give you over 50 options to help you add things up.  Choose from loan payment calculators, mortgage payoff calculators, compare renting versus buying – even how much life insurance you'll need.