No matter who you are or how much money you make, a
checking account
is an important financial tool. Checking accounts make it easy to manage your money in one place, pay bills electronically, purchase items in stores and online, withdraw money from ATMs, and make purchases using your smartphone.
Whether you have a checking account already or you're looking for a better option, understanding the different types of checking accounts and their features will help you choose the best option for you. If you open the wrong type of checking account, you could end up being charged unnecessary fees that take a bite out of your account balance.
Ready to explore your options? Here's what you need to know.
Types of Checking Accounts
At most financial institutions, you have your choice of a few different types of checking accounts. Although these accounts may have a lot in common with one another, there are subtle differences.
Here's a look at the types of checking accounts offered by 1st United, and why each might be right for you:
Free: This is a standard checking account that doesn't charge a monthly fee. It offers a number of basic banking services, including online banking and mobile check deposit. This is a checking account option that appeals to a wide range of banking customers of all ages and offers additional services based on your creditworthiness such as courtesy pay and overdraft protection.
Rewards: 1st United Credit Union now offers Rewards Checking, which earns tiered interest on your checking account balance and a boost in Visa Platinum Rewards credit card points when you use your debit or credit card at least 15 times a month. Better yet, this account comes with no monthly fee and no required minimum balance.
Benefits of a Credit Union Checking Account
Compared to traditional banks, credit unions can offer a number of benefits that appeal to everyday checking account users. Common
benefits of credit union
checking accounts include:
Earn interest and up to double Visa rewards points.
Choosing the Right Checking Account for You
When examining your
checking account options,
consider how you plan to use your account. If you expect to use it for regular ATM withdrawals, for example, the fee amount charged for those withdrawals might matter, as will the network of fee-free ATMs the institution offers.
Similarly, look at criteria like minimum balances when examining your own behavior. If you regularly maintain a low account balance, then an interest checking account might not be the best option for you.
You might also want to consider the reputation of the financial institution offering the checking account. Are you familiar with its local reputation or customer service experience? When you open a checking account, you're establishing a long-term relationship with that institution. Make sure you trust the credit union or bank where you're doing your essential banking.
Subscribe to Our Blog
* Required
Thank you.
We appreciate your interest.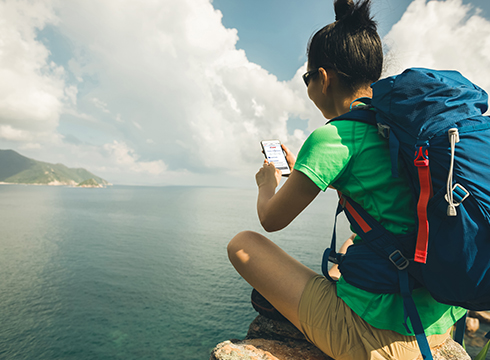 Checking Accounts for Every Stage of Life
Whether you want to earn dividends, double your Visa Platinum Rewards points, or simply like it "free," we have an account for you.