The year is coming to a close and soon you'll be making resolutions for next year. If your goals involve moving, getting a new job, or buying a car, you'll want to
take a look at your credit report
and
FICO® Score
. Both are reviewed for those purposes and monitoring them is like a health checkup for your finances. Better yet, they are both free and easy to do.
Credit Report Review

Federal Law requires each of the three nationwide credit reporting agencies to give you a free credit report review very 12 months, if you request it. Operated jointly by the three major credit bureaus,
annualcreditreport.com
is the website recommended by the Federal Trade Commission (FTC) as the only authorized website for free credit reports.
But you don't need to order reports from all three agencies at the same time. We recommend spreading them out so you can better spot changes or discrepancies throughout the year. For example, check Equifax at the beginning of the year, TransUnion mid-year, and Experian at the end of the year.
FICO® Score Review

Every quarter, 1st United provides our members with their
FICO® Score
, free. It appears on your statement and includes the top key factors that affected your score that quarter. 1st United believes in helping members achieve strong financial health. FICO® Score is just one tool that will help you choose credit wisely, establish repayment goals, and accomplish more.
Need help?

FICO is a registered trademark of Fair Isaac Corporation in the U.S. and other countries.
Subscribe to Our Blog
* Required
Thank you.
We appreciate your interest.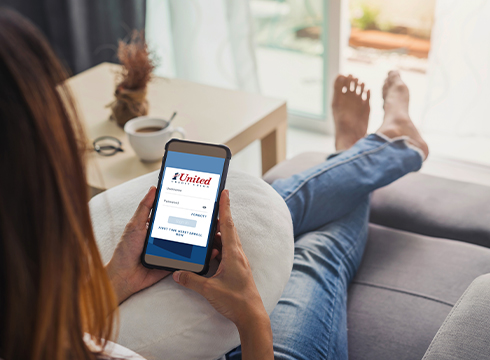 Simpler. Faster. Friendlier.
This drives everything we do – from how we serve our members to the type of technology we invest in.
We pride ourselves on local, neighborly banking, and hope you do, too.