HELOC Holiday Offer

Fall into the Holidays
With a Low Introductory Rate for 12 Months on a Home Equity Line of Credit
With the fall and winter holidays right around the corner, we're thrilled to offer a special discounted rate when you open and use a 1st United home equity line of credit by January 15, 2024.
5.99% APR
For 12 Months – Apply With Promo Code: HOLIDAY

6.50% APR
You can use the discounted funds for holiday spending, paying off debts, or even sprucing up your kitchen – the possibilities are endless.
Features that are all treats and no tricks:

Low Rates
Introductory rate of
5.99%
APR for 12 months when you open and use your HELOC by January 15, 2024. As low as
6.50%
APR thereafter

Easy Funds Access
Through online transfer or check

No Annual Fee
Enjoy no annual fee and no points
Apply Online or Schedule an Appointment

Simply apply online today using promo code HOLIDAY or schedule a phone appointment to speak to one of our friendly real estate experts.


Funds cannot be used to pay any 1st United Credit Union loan obligation. Introductory APR (Annual Percentage Rate) is as of September 15, 2023, is a fixed 5.99% for 12 months, then reverts to a variable rate which is Prime rate (index) currently at 8.50% as of September 21, 2023 minus a 2.00% margin and may be subject to adjust monthly. Introductory rate reverts back to the standard rate on January 15, 2025 or if the account becomes delinquent. Your rate may vary based on creditworthiness, amount financed and other additional terms and conditions. Best rate quoted for primary residence. California properties only. $100 processing fee applies for loan amounts up to $250,000; $875 origination fee applies, plus appraisal and title fees for loan amounts over $250,000. Rate is valid up to 80% combined loan to value ratio (CLTV). Rental property rates available. Loans are subject to credit approval. An early closure fee of $350 will apply if the loan is paid off and closed within the first two years. Lifetime cap is 6.000% above current fully indexed rate. Payments based on 1% of the outstanding balance. Offer ends January 15, 2024.

Free Home Loan Check Up
A mortgage check up can do wonders for your financial health and will help you determine if it's the right time to refinance.
Convenient Mobile Banking App
Access your accounts, move money, and make payments – all from within our user-friendly mobile app.
It's like having a Credit Union in your pocket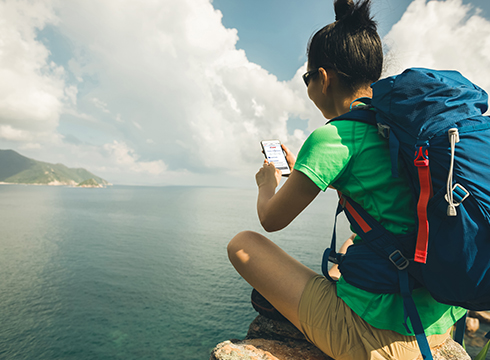 Checking Accounts for Every Stage of Life
Whether you want to earn dividends, double your Visa Platinum Rewards points, or simply like it "free," we have an account for you.