Website Privacy Statement
Our privacy statement applies to our website and our mobile app
Home
Website Privacy Statement
How we protect your information
Effective December 6, 2023
Thank you for viewing our privacy statement. 1st United Credit Union has created this statement in order to demonstrate our firm commitment to privacy. The following discloses our information gathering and dissemination practices for this website: 1stunitedcu.org.
We do not collect personally identifying information about visitors to our site. Our servers collect standard non-identifying information about web page visitors, such as date and time of visit, IP address, browser, and domain. This information is used to compile standard statistics on site usage and to monitor equipment and security. This information also helps us provide our users with better service.
Application forms on our site require users to give us contact information. We use member contact information from these application forms to send the user information about the credit union should they indicate they are interested. Users may opt-out of receiving future mailings; see the choice/opt-out section below.
This site contains links to other sites. 1st United is not responsible for the security, privacy practices or the content of such web sites. We urge you to review the privacy policies of any linked web sites that you may visit before you provide them with any personal information.

How We Use Cookies and Other Technology
We, or our service providers, and other companies we work with may deploy and use cookies, web beacons, local shared objects and other tracking technologies for various purposes, such as fraud prevention and to promote our products and services to you. Some of these tracking tools may detect characteristics or settings of the specific device you use to access our online services.
"Cookies" are small amounts of data a website can send to a visitor's web browser. They are often stored on the device you are using to help track your areas of interest. Cookies may also enable us or our service providers and other companies we work with to relate your use of our online services over time to customize your experience. Most web browsers allow you to adjust your browser settings to decline or delete cookies, but doing so may degrade your experience with our online services.
Clear GIFs, pixel tags or web beacons—which are typically one-pixel, transparent images located on a webpage or in an email or other message—or similar technologies may be used on our sites and in some of our digital communications (such as email or other marketing messages). They may also be used when you are served advertisements, or you otherwise interact with advertisements outside of our online services. These are principally used to help recognize users, assess traffic patterns and measure site or campaign engagement.
"First party" cookies are stored by the domain (website) you are visiting directly. They allow the website's owner to collect analytics data, remember language settings, and perform useful functions that help provide a good experience. "Third-party" cookies are created by domains other than the one you are visiting directly, hence the name third-party. They may be used for cross-site tracking, retargeting and ad-serving. We also believe that cookies fall into the following general categories:
Essential Cookies: These cookies are technically necessary to provide website functionality. They are a website's basic form of memory, used to store the preferences selected by a user on a given site. As the name implies, they are essential to a website's functionality and cannot be disabled by users. For example, an essential cookie may be used to prevent users from having to log in each time they visit a new page in the same session.
Performance and Function Cookies: These cookies are used to enhance the performance and functionality of a website, but are not essential to its use. However, without these cookies, certain functions (like videos) may become unavailable.
Analytics and Customization Cookies: Analytics and customization cookies track user activity, so that website owners can better understand how their site is being accessed and used.
Advertising Cookies: Advertising cookies are used to customize a user's ad experience on a website. Using the data collected from these cookies, websites can prevent the same ad from appearing again and again, remember user ad preferences, and tailor which ads appear based on a user's online activities.

Security
This site has security measures in place to protect the loss, misuse and alteration of the information under our control. Please see our section labeled "Website Security Policy" for detailed information.


Choice / Opt-Out
Our site provides users the opportunity to opt-out of receiving marketing communications from us by calling our member contact center at (800) 649-0193.
Correct / Update
This site gives users the following options for changing and modifying contact information previously provided. If your contact information has changed, please call our member contact center at (800) 649-0193.
Submission of Loan Applications
Personally identifying information provided to 1st United through submission of loan applications will only be used to handle the request. Information submitted via these applications is not sold or transferred to other parties.
Contacting Us About the Website
At 1st United Credit Union, we are committed to protecting your privacy. Once again, thank you for viewing our privacy statement. If you have questions or concerns, please send an email by clicking on our Contact Us page, or send a letter to the below listed address:
1st United Credit Union
C/O Marketing Department
5901 Gibraltar Drive
Pleasanton, CA 94588
Print This Policy
Your feedback is essential!
BALANCE Financial Counseling
Through our partnership with BALANCE, you are eligible to take advantage of a free financial counseling service. The service offers educational modules, free, unbiased money management information, and personal counseling. They can even help you create a debt management plan.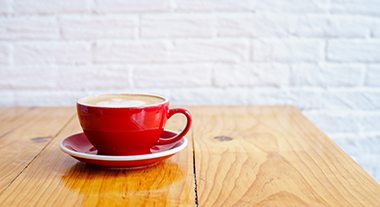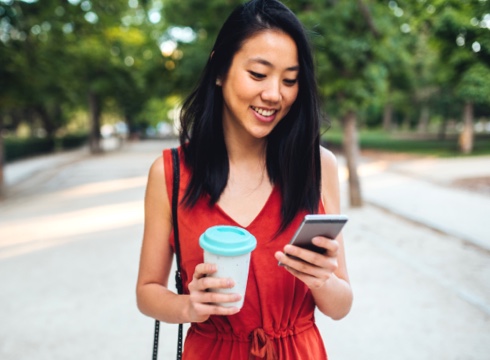 Manage Your Money with Ease
Access your accounts, move money, and make payments all within our user-friendly mobile app.