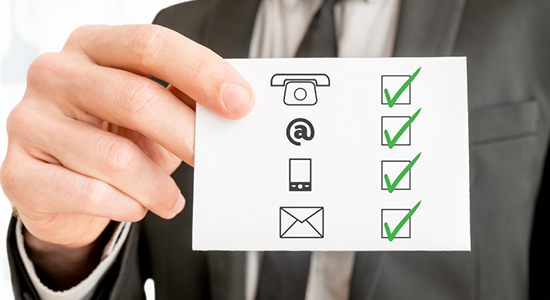 Why It's Important to Keep Your Contact Information Updated
Keeping your contact information up to date with your financial providers is an important personal banking habit. Correct information helps to ensure you receive important account notifications and could help to
prevent fraud
.
Get Current
A few reasons you'll want to keep your contact information updated include:

Reduce fraud on your accounts – Correct contact information means fraud text alerts will reach you and important documents (such as monthly statements or tax information) won't be mailed to an old address and end up in the wrong hands.

Better manage your account – In order to receive notices about overdrafts (it happens to the best of us), legal updates, or payment reminders in a timely manner, your financial institution needs to have a working phone number or email address on file.

Help your loved ones – Keeping your beneficiary information current means that your loved ones will be able to gain access to the funds from your account if something happens to you. It also ensures that your information isn't sent to a wrong person, such as an ex-spouse who is still listed on your account.

Avoid escheatment – If you have money in an account that you completely forget about, those funds could eventually be turned over to the state if you can't be reached. This process is known as escheatment. Updating your information could help to avoid escheatment.
Verify Your Information

Often, people continue to receive some form of personal banking communication and may not realize that their contact information is out of date. For example, you might receive a statement by email but are unaware that the address on file is from your last apartment.

Logging in to your account to update this information only takes a moment. You can also call or visit us if you need help. Your birthdate or Social Security number will likely not have changed, but some of this information might have:

Physical street address

Phone number(s)

Email address

Name and marital status – especially if you've recently divorced or married, as well as if your spouse or ex-spouse's information should be added or removed from a joint account

Beneficiary information

If you don't have an email address or if you stopped using an old one because you were overwhelmed by spam, you should set up a new one. It's an important part of personal banking and managing your finances.

Updating your information with 1st United can be accomplished by logging into your account, stopping by a branch, or calling us. Likely, it is just as simple with your other banks. This simple step benefits and protects your finances. Call us if you have any questions.
Subscribe to Our Blog
* Required
Thank you.
We appreciate your interest.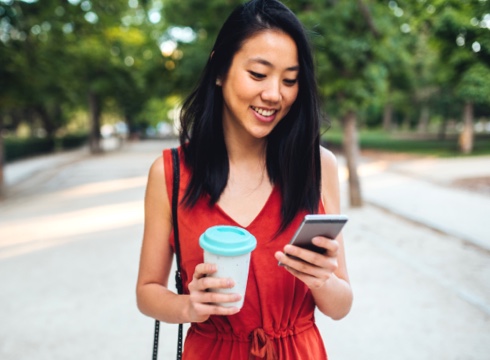 Manage Your Money with Ease
Access your accounts, move money, and make payments all within our user-friendly mobile app.