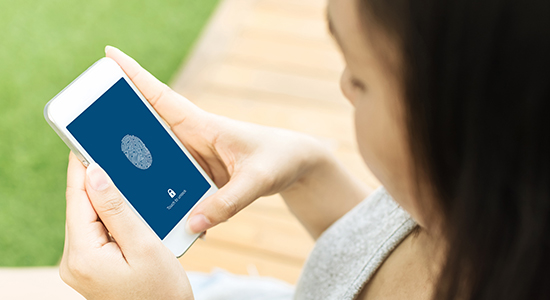 Six Ways 1st United Members Can Protect Their Identity
Your identity is one of your most precious assets – one that should be protected at all costs. That's why 1st United Credit Union offers several tools and resources to help our members protect their information. Taking a few steps now can save you from a long, expensive battle to regain your good name in the event you are victimized. These tips will get you started.
1. Keep personal info out of the mail
Thieves often get personal information from mail, either stolen from the mailbox or pulled out of the trash. 1st United Credit Union offers two ways for you to cut down on mail, lowering your risk of having your information stolen.
Enrolling in
paperless statements and notices
delivers your documents through online or mobile banking rather than mail. You will be notified by email when your statement is ready and prompted to log in to view it. It's a much more timely and secure way to receive your information.
Additionally,
online bill pay
allows you to securely pay bills and individuals electronically, eliminating the need to write and mail checks that could potentially be taken from your mailbox and altered. Both options cut back on the exposure of your personal information.
2. Never share your personal or banking information
Personal information includes your debit card number, PIN, account number, and banking login information. If you need to pay someone, use
online bill pay.
You can also use a money transfer service, such as Venmo, PayPal, or Zelle, where you only need the recipient's email or cell phone number to securely send them money. With these tools, you will never have to provide your account number or other personal information to another person.
3. Monitor your accounts
Monitoring your accounts regularly is the quickest way to identify something out of the ordinary, which could be an indication of identity theft. Remember, you can check your bank accounts daily
through our website or mobile app
. And with online statements and notices, you receive your statements through your account login so you don't have to wait for the mail to arrive.
More Great Tips To Protect Your Identity
4. Watch your credit score and credit report
A sudden drop to your credit score or inaccurate information on your credit report could be an indicator of a possible issue. 1st United provides our primary members their
FICO® Score
, updated quarterly. Your FICO® Score can be accessed by logging into your account, and will also appear on your quarterly statement.
Credit reports
can be downloaded for free from
annualcreditreport.com
. Check both your credit score and credit report carefully, and be sure to report any discrepancies as soon as possible.
If you have concerns your personal information has been compromised, it's recommended that you place a security freeze with all three credit bureaus. It's free to do and prevents fraudulent accounts from being opened in your name.
Here are the links to do it online:
5. Set up account alerts

Account and fraud text alerts
notify you when a transaction occurs over a certain amount, or if there is suspicious activity on your account. Take time to set up alerts for all your bank accounts and credit cards. 
Additionally, Visa offers
purchase-alert
monitoring that lets you know when your Visa credit card has reached its limit, is used outside the U.S., or is used for an online purchase.
6. Enroll in ID monitoring
Instilling good habits now to prevent identity theft can save you a load of trouble later. Be diligent in protecting your personal and account information, and teach your family about the importance of protecting personal information, too. If you suspect fraud has occurred, contact your local police department immediately and
notify us
as soon as possible so we can place additional safeguards on your account.
Subscribe to Our Blog
* Required
Thank you.
We appreciate your interest.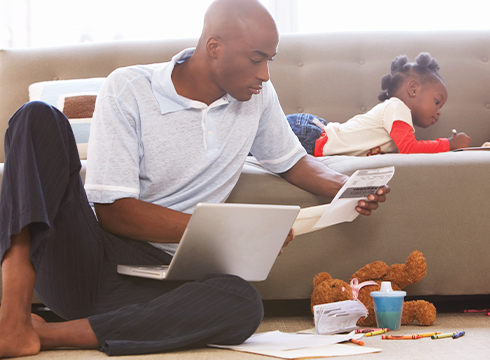 Professional and Quality Protection
We've teamed up with TruStage to offer premium insurance services, exclusively for our members.