We know that for young adults, starting to manage your own money can be confusing and intimidating. Credit unions offer many products that help young adults learn about money management while building financial independence. 1st United has several for you to consider:
Checking and free debit card

Better yet, our simple checking account is protected from overdrafts for members under age 18 so if you don't have the money, we won't let you spend it. Over time, as you spend responsibly, we can add this valuable feature.
Visa Platinum card

Our
Visa Platinum credit card
is designed to help you build credit with low risk. If you're 18 and have a job or a co-signer, you can apply for a Visa Platinum card with a manageable $500 credit limit and no annual fee. With responsible use and timely repayment, your credit will grow quickly and positively. Periodically, we'll review your credit and your payment history to see if you qualify for incremental limit increases.
First-time auto loan

If buying a new or used car is in your future, our unique
first-time car loan program
puts you in the driver's seat – even if you don't have an established credit. Or, you can use a parent as co-signer, which may help you qualify for our best rates.
Certificate accounts

Our
certificates of deposit
feature a lowered minimum of $25 for members under age 18. Certificates typically earn more than a regular savings account, but you have to leave your money in it for an established term (you choose between 6 months and 84 months).
Ready to get started?

As a not-for-profit credit union, 1st United is committed to our members'
financial education
. When you open your starter account, you gain the support of the entire credit union – we are here to answer your questions, educate you on money management, teach you how to use our budgeting tools, and to help you achieve financial success.
If you have any questions, call us at (800) 649-0193.
Checking account and debit card establishment are subject to approval through a third party reporting agency. Members age 17 and under require an adult joint owner. Must be 18 or older to apply for loans or credit cards. Loans are subject to credit approval. Requires no adverse credit history, one year minimum permanent employment and permanent residency. Starter cards: Annual Percentage Rate (APR) is a variable rate, tied to the Prime Rate and is based on creditworthiness. Foreign transaction fees are 2.00% of each transaction in United States dollars (USD) and may be assessed on purchases or online purchases made in the United States if the merchant is in a foreign country. First-time car loan: If no co-signer, first-time borrower must have minimum 1 year of employment, $4.000 minimum gross monthly income, and 10% cash down. Loan limited to 100% loan to value to a maximum of $25,000. Federally insured by NCUA.
Subscribe to Our Blog
* Required
Thank you.
We appreciate your interest.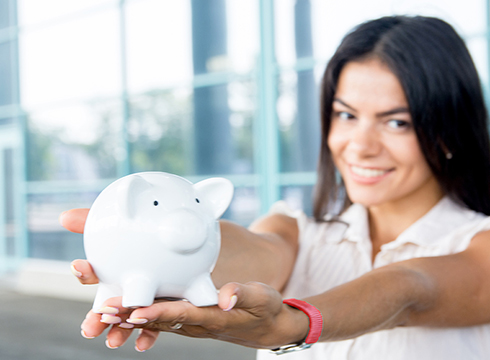 You're More Than a Member.

We've been celebrating our members and communities in the Bay Area since 1932.