If you own your home, you have a place to live that uniquely belongs to you and is also a valuable investment.

Home equity loans and home equity lines of credit
(or HELOCs) allow homeowners to take advantage of their investment by enabling them to borrow money using the equity in their property as collateral. But home equity loans and HELOCs aren't the same thing. Understanding the differences is important as you consider the best way to meet your financial goals and needs.
Your equity, explained

Put simply, equity is the value of your home minus the amount you still owe on it. For example, if your home is worth $500,000 and you still owe $200,000 on your mortgage, you have $300,000 in equity.
Home equity loans and HELOCs allow homeowners to borrow against that additional value, often at an interest rate lower than a personal loan and credit card.
The home equity loan
A home equity loan provides a one-time, lump-sum disbursement to qualified borrowers. How much you can borrow depends on your loan-to-value (LTV) ratio. LTV is how much you owe on your home divided by its appraised value. For example, if you owe $300,000 on a home worth $750,000, your LTV is 40 percent.

Some lenders may cap the dollar amount that can be borrowed. At 1st United, you can borrow up to 80% of your home's value, less your first mortgage balance. With the previous example, you could potentially be approved for a $300,000 home equity loan.

The interest rate on a home equity loan is fixed and static monthly payments lasting 10-20 years usually start soon after you receive the funds. Interest might also be tax deductible. This depends on how you use the money, your income, and how much you owe on the property so consult a tax professional to find out if you qualify.

Also, keep in mind that because a home equity loan is borrowed against the value of your home, failure to repay can result in foreclosure on your property.

Every situation differs, but typically a home equity loan can be a strong solution for a large, one-time expense. It's often used for:

Debt consolidation (such as combining multiple credit card balances into one low payment)

Large home projects (e.g., a new garage, windows, roof replacement, a swimming pool)

Wedding expenses

Medical bills

Down payment on another property

The HELOC

Unlike a home equity loan that provides a one-time lump sum of cash, a HELOC allows you to draw funds from your equity, up to a set amount, whenever you need them. Money can be transferred to your checking account or directly to a business for payment. A HELOC will have a set time frame for which you can withdraw funds (usually up to 10 years).

A HELOC's interest rate tends to be lower initially than that of a home equity loan, but the rate is variable, so it will go up and down based on the Prime rate.

Similar to a home equity loan, a HELOC's interest may be tax deductible depending on how you use the money – talk with a tax advisor for more information. Eighty percent of your LTV provides a general borrowing guideline and failure to repay can result in foreclosure.

The flexibility of a HELOC is what makes this option appealing. But take care not to treat it like an endless ATM because you will be repaying it later, possibly at a higher interest rate than today. Typical HELOC uses include:

Ongoing home improvement needs (e.g., fixer-uppers, extensive remodeling, ongoing redecorating)

Tuition payments

Recurring medical expenses

Emergency long-term expenses (that your emergency fund can't cover)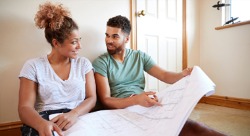 Make the equity in your home work for you with a home equity loan from 1st United.


Make the most of your equity

Tapping into your equity often makes better financial sense than charging large or recurring purchases to a credit card, taking out a personal loan, or dipping into your retirement savings (and possibly incurring penalties for doing so). That said, the decision to seek a home equity loan or a HELOC must be made carefully. You're adding debt, so be sure it makes sense and fits into your short- and long-term budget plans.

If you have questions about home equity loans and lines of credit, help is a phone call away. Our real estate specialists are happy to help.
Subscribe to Our Blog
* Required
Thank you.
We appreciate your interest.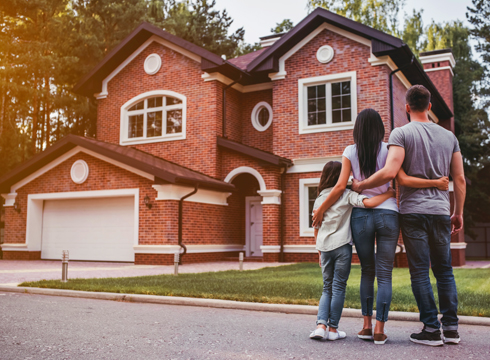 Happiness is Right Around the Corner.
Focus on the joys of buying your new home – our experts will handle the paperwork.