Retirement is one of the biggest life changes many of us will face. But with the
right preparation and planning,
you can transition smoothly and live the life that you envisioned.
These ten steps will help get you started.
Prepare a Balance Sheet: List your assets and liabilities in detail so you know what you have to work with. Include cash, real estate, and investments as assets and debts or legal obligations as liabilities.


Pay Down Debt: In a perfect world, you'll want to retire with no debt. Consider paying down debts with the highest interest rate first and paying off your mortgage last since it's likely the lowest rate.


Assess Life Insurance: Don't wait until the last minute to make sure you have adequate coverage. Life insurance may be needed for estate planning and a few other purposes. Everyone's coverage needs and budget vary so be sure to speak to a life insurance representative to tailor your plan.


Look Into Long-Term Care Insurance: Even if you feel you could afford nursing care, long-term care insurance is a good way to guard your assets and help ensure a certain level of quality care, should the need arise.


Review Estate Plan: We all need an updated will, power of attorney, and advanced medical directive. Common mistakes are not having updated beneficiaries on retirement plans or having your estate named as beneficiary. Check that everything is in order.


Prepare a Financial Plan: Map out your retirement goals with a financial professional. You'll want to be sure your savings will generate enough income during retirement to sustain your lifestyle.


Prepare a Budget: Six months prior to retiring, track your monthly expenses more closely so you know what you are realistically spending. Some costs may go down after retirement -- such as commuting costs or clothes. However, many people underestimate the increased expense of travel and medical coverage in retirement. Setting a realistic budget will help you to know what type of lifestyle you'll be able to live.


Decide How You Are Going to Spend Your Time: What are you going to do the first 6-12 months of retirement? What about your plans for the rest of your retired life? Many people become bored, quickly. It's okay (and even exciting) to go back to school or the workplace. Make a plan for your life after retirement so boredom doesn't catch up to you.


Check Your Cash Reserves: You may need a bigger cash reserve when living on a fixed income. This will help with emergencies and fluctuations in the market. A line of credit could boost your cash reserves and may be an option for some. You can also look at establishing a money market fund so that your cash is liquid and doesn't need to be paid back.


Evaluate Sources of Income: Make a list of your potential sources of income. You should understand how those income streams will work for you including how predictable the amount you can withdraw from that stream each month will be. Read your plan summaries so you understand when you can access funds and how to withdrawal from them. This is where you may need to consult with a tax professional.
We can help
1st United Credit Union has contracted with
CUSO Financial Services, L.P. (CFS*)
to help you reach your financial goals. Our CFS* representative has met with many 1st United members and has assisted with everything from financial advice to retirement planning. If you'd like help planning for retirement, reach out to Rahil Machiwalla at (925) 598-4718. He is available to talk by phone or he can meet you for a
complimentary appointment
at any of our branches.
This information brought to you by:

Rahil Machiwalla, CUSO Financial Services, L.P.*
Financial Advisor
(925) 598-4718
Get Started with a Complimentary Consultation
---
*Non-deposit investment products and services are offered through CUSO Financial Services, L.P. ("CFS"), a registered broker-dealer (Member FINRA/SIPC) and SEC Registered Investment Advisor. Products offered through CFS: are not NCUA/NCUSIF or otherwise federally insured, are not guarantees or obligations of the Credit Union, and may involve investment risk including possible loss of principal. Investment Representatives are registered through CFS. The Credit Union has contracted with CFS to make non-deposit investment products and services available to Credit Union members. Please consult a qualified tax advisor for specific tax advice. View CFS Referral Disclosure
Subscribe to Our Blog
* Required
Thank you.
We appreciate your interest.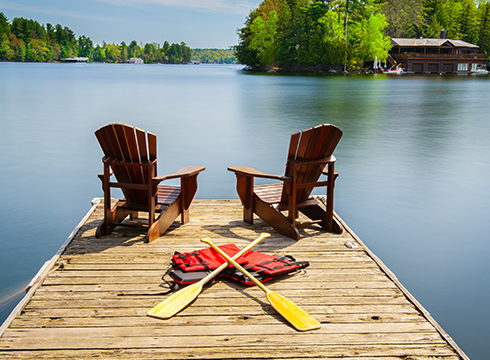 Your loan – personalized!
Whether you're planning your next vacation, staycation, home remodel, or simply want to consolidate debt, we have the financing for you.