This article was written by our marketing intern, Paige Gardner. At the time of publishing, she had just participated in early commencement at Cal Poly Pomona. Here, she draws upon her own experiences with financial literacy to share important terms students should know.
---
Whether you're finishing high school or ready to start life after college, graduation brings the reality of having to manage more aspects of life on your own – especially your finances. Having an understanding of what a financial institution has to offer you can benefit your financial wellness.




During my internship at 1st United Credit Union, I was thankful to have received an education about finances – one I didn't know I needed. I learned about building credit, saving, budgeting, planning and more. I realized through this experience that financial literacy is not emphasized enough for students and the earlier we learn to manage money on our own, the better off we will be.




Where to begin? Starting with a few basic terms is the first step to taking control of your finances. Here are my top four terms students should know that can help improve their financial knowledge:
Rates

Rates will determine how much it costs to borrow money or how much you will earn on savings. In both cases, you will want good rates. There are two rates to know about: APY and APR.
APY— Annual Percentage Yield: what you earn (total rate of interest earned on an account in a year). Higher rates are best.

APR— Annual Percentage Rate: what you pay (total rate of interest paid on a loan in a year). The lower the rate, the better.
Shop around to find the best
rates
and options for you!
Retirement savings

While retirement may seem far away, learning to
save
now will make your future-self proud. Two retirement savings options are 401(k)s and IRAs.
401(k) – These are employer-sponsored retirement savings accounts that allow you to contribute to your retirement by taking a percentage out of your paycheck pre-tax – this lowers your taxable income. Check with your tax advisor on that. Some employers will even match a portion of what you pay and deposit that into your retirement plan for you.

Individual Retirement Account (IRA) – There are two different types of IRA accounts that can help you save for retirement – Traditional IRAs and Roth IRAs. You can contribute money annually based on what you've earned or up to IRS-established limits on age and income. The main difference between the two IRA types has to do with when you receive a federal tax benefit, so be sure to research which is right for you.
Certificate account

Another way to save money is through a
certificate account
, also called a CD. Saving money with a certificate allows you to lock away your money for a specific amount of time which, in return, gives you higher interest rates than a traditional savings account. When that time is up, you can use the funds in the account plus the interest it made. Some certificates offer you the option to withdraw dividends monthly, effectively paying yourself.
Credit report & credit score
Start the conversation
Don't be afraid to start talking about money and banking. Reach out to your friends, family and, of course, 1st United – we're your Credit Union and are here to guide you. Make finances a priority in your life and take advantage of the tools around you. Learn more ways to improve your financial literacy and set yourself up for future of success on our
MoneyWise
blog.
Subscribe to Our Blog
* Required
Thank you.
We appreciate your interest.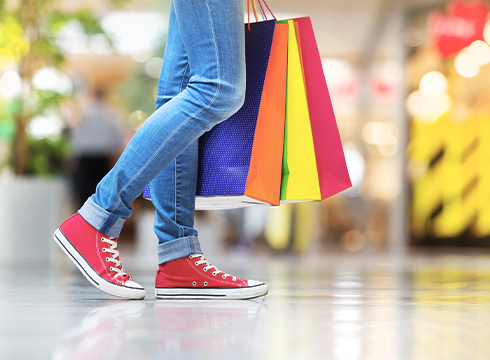 The Affordable Way to Manage Your Spending
Want low rates for purchases, cash advances and balance transfers? Our Visa Platinum card is for you!