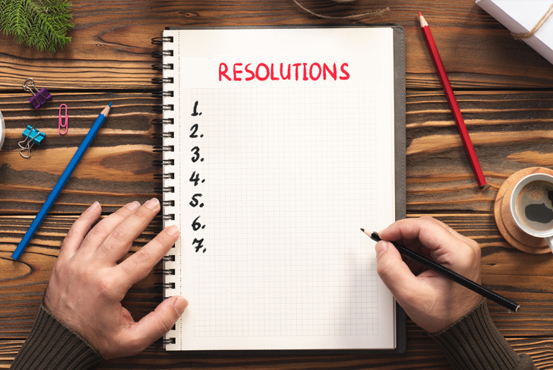 Seven Tips for Setting a Financially-Focused New Year's Resolution
New Year's resolutions are easy to make and often difficult to keep. Research shows that
only eight percent of resolutions are kept
, but for anyone who has given up on a resolution, that statistic seems optimistic.
Here are seven tips to help you reach your goals next year, as well as for years to come.
1. Find little ways to save.
Don't visit the coffee shop every day. Or, at least a few days a week, downgrade from an expensive latte to a simple $2 cup of coffee.
Take advantage of your nearby library. Many offer free downloads of digital and audio books so you can enjoy literature without spending money or even visiting the library.
Cancel unused subscriptions. If you aren't watching all those streaming services, pick a couple and ditch the rest (you can also borrow movies and TV shows from the library). And if you aren't using Spotify or another music app that often, you probably don't need the premium version.
Avoid the "What do we make for dinner? Let's order in!" trap. Plan ahead for meals and have the groceries on hand to make those meals so you don't have any excuses not to cook. Supporting local restaurants is important, too. It's best to only order out occasionally when you are on a budget since take-out costs can really add up.
2. Pay down your credit card debt.
The more credit card debt you have, the more interest you'll pay. This is money you could be paying yourself. The dream is to pay off your cards, but even chipping in something extra above the minimum helps in the long run. As you pay your balance down, resist using your card for new charges. If you build
an emergency fund
, you'll be less likely to need your card when the unexpected comes along.
3. Keep an eye on your credit.
Don't let next year be the year someone sabotages your credit rating by opening an account or taking out a loan with your stolen identity. Sign up for debit and credit card monitoring, which
alerts you when fraud is detected
on your cards. You can take this a step further by
freezing your credit reports
, which prevents anyone from accessing your credit history or opening an account in your name.
4. Pay a bit more principal.
Paying additional principal on your mortgage each month (or one extra payment a year)
can save you thousands of dollars
over the lifetime of the loan. Be sure you are paying down principal with the extra money, as opposed to next month's interest, by
notifying us
of the addition. Also, check that your loan doesn't charge a prepayment penalty.
5. Take advantage of credit card points.
Rewards credit cards
grant points every time you make a purchase and those points can be used for travel, gift cards, or even cash. If you use your card for every purchase, the benefits are significant – but this requires discipline in paying off your balance every month and
staying within your budget
. Also, be sure you use your points because they are a reward for a successful resolution.
6. Increase 401(k) contributions.
If your employer matches 401(k) contributions, be sure to max out the match – this is free retirement money that only requires you to also invest. If there is no match, bump up your contribution toward the
allowable amount
. Even a boost of one percent will provide a nice increase to your retirement account balance as the years go by.
7. Update beneficiary information.
This personal finance resolution is easy. Simply go through your credit union and bank accounts, retirement accounts, and insurance policies to
update your beneficiary data
. The people listed may not have changed, but their contact information might have, so make sure everything is correct. This task is also great for seeing how much you have in every account, as well as refreshing those accounts' online passwords.
Wise personal finance resolutions and decisions can help you navigate whatever the year brings. Having a neighbor like 1st United can help, too.
Reach out to us
and let us know how we can help you set and keep your financial resolutions.
Subscribe to Our Blog
* Required
Thank you.
We appreciate your interest.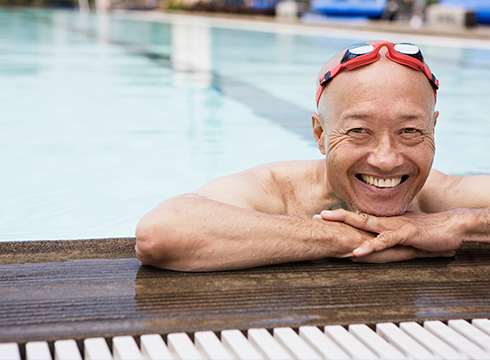 Plan for your best future.
Whether retirement is far in the future or right around the corner, an Individual Retirement Account (IRA) can help you save so you can live your best financial life.