There's nothing better than earning a really nice gift, trip, or experience from a credit card rewards program. With your 1st United
Visa Platinum Rewards
card, you earn one point for every dollar you spend on qualified expenses. The more you use your card, the more you get back in rewards. Here are a few tips on how to make the most of your Platinum Rewards program:
Know our program
Become familiar with our Rewards program so you know what's considered an eligible purchase, how points accumulate, how to redeem rewards, and when rewards expire. Check out our Frequently Asked Questions or visit our
rewards website
.
Add other products
Add on our
Rewards Checking
account and you can earn up to double rewards points.
Simply use your debit or credit card 15 times per month combined and you'll earn
1.5x points
on your Visa Platinum Rewards card purchases. Use them 30 or more times and we'll give you
 2x points
.
Pay monthly bills
Use your Platinum Rewards card to pay your bills whenever possible, then immediately pay off your credit card balance with the funds you allocated for those bills. This way, you are earning rewards while staying within your budget.
Take advantage of mobile wallet
Add your 1st United Platinum Rewards card as the primary card in your
mobile wallet
and within apps and websites you shop at normally – such as Starbucks, Peets, Amazon, and DoorDash. This way, you can be sure you are using your rewards card for every purchase.
Shop our rewards site
You can earn 10x the rewards when you shop directly from the
1st United Rewards site
. 3,000 merchants are available including Macy's, Target, Best Buy, Petco, Office Depot, Walmart, Pro Flowers, 1-800-Contacts, Old Navy, and more. Before you start spending, check out what's available.
With a little understanding and a whole lot of planning, you can start earning credit card rewards quickly. Need help?
Stop by a branch
or call us. We're here to answer your questions.
Checking account and debit card establishment are subject to approval using a third-party consumer reporting agency. All qualifying transactions must post to the account and the funds must be available to fund the transaction by the last business day of each month. Rewards Checking only available for members 18 and older. Rewards bonus: 1st United Visa Rewards account holders will receive a 50% bonus (1.5 points per dollar spent) on their Rewards points if they perform 15–29 combined debit and/or credit card purchase transactions or a 100% bonus (2 points per dollar spent) if they perform 30+ combined debit and/or credit card purchase transactions. Bonus will be credited in the subsequent Visa cycle. Loans are subject to credit approval. All 1st United credit cards require consent to recovery of delinquent balances from Credit Union shares. Foreign transaction fees are 2.00% of each transaction in United States dollars (USD) and may be assessed on purchases or online purchases made in the United States if the merchant is in a foreign country. View our full Visa disclosure.  Insured by NCUA.
Subscribe to Our Blog
* Required
Thank you.
We appreciate your interest.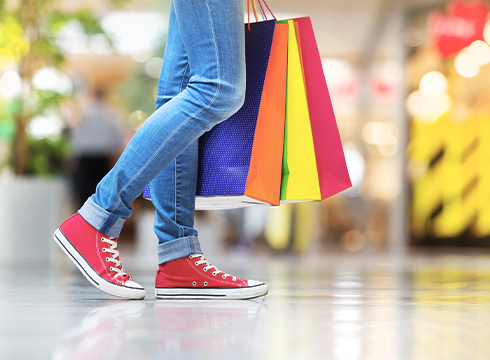 The Affordable Way to Manage Your Spending
Want low rates for purchases, cash advances and balance transfers? Our Visa Platinum card is for you!