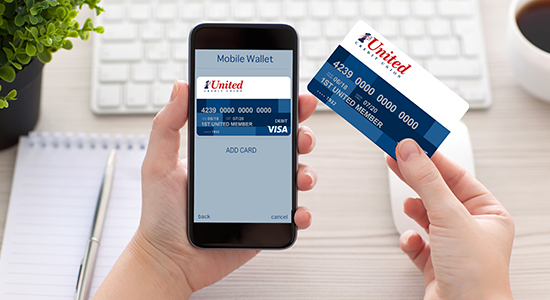 Go Mobile With Your Wallet
A mobile wallet is just as it sounds – it's a digital wallet that lives on your smartphone, tablet or smartwatch. Just about every mobile device has a built-in wallet yet many of us have not made the switch to using one. Mobile wallet provides a secure and convenient way to pay for things without needing to carry the physical credit card around. Plus, there are many different types of mobile wallets available you can take advantage of. Here's more about mobile wallets and how to get started using yours.
It's secure
Rather than carrying a debit or credit card around that can be lost or stolen, a mobile wallet app stores your card on your device and tokenizes the number, making payments secure. Additionally, your Touch ID fingerprint or PIN adds an extra level of security at the time of payment.
It's easy
No more digging around in your wallet or purse. Simply pay with a tap or touch of your finger. It can even be used as the payment method when buying things online, saving you the hassle of re-entering your billing and shipping information.
You have options
There are many mobile wallet apps available to you. Typically installed on your device are Google Pay, Apple Pay, and Samsung Pay. These apps even allow you to load loyalty or reward cards such as your grocery store or coffee shop rewards cards.
Many retailers also offer mobile wallets that can be used exclusively at their store. Check with your favorite retailer to see what they have available and be sure to load your 1st United debit or credit card as your favorite card.
Get started
Getting started with your mobile wallet is easy:
If you have questions about mobile wallet, let us know. Our friendly staff is happy to help you set up your mobile wallet. Give us a call or stop by
any branch
.
Subscribe to Our Blog
* Required
Thank you.
We appreciate your interest.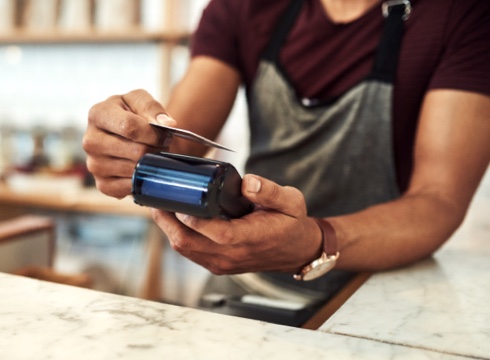 The Affordable Way to Manage Your Spending.
Want low rates for purchases, cash advances, and balance transfers? Our Visa Platinum card is for you!