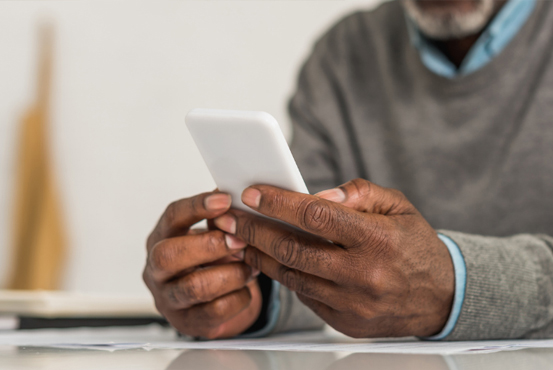 Preparing for the Holidays: Credit Fraud Alerts
No matter how people choose to celebrate the holiday season, they often spend money and, increasingly, they spend it online. The last thing you want during this time of joy, peace, and giving, is for your credit card number or personal information to be stolen. Protect yourself from cybercriminals looking to grinch up your holidays with these tips:
'Tis the season to be cautious
Moreover, the bad guys are sending
convincing-looking phishing emails
notifying you that your Amazon or Netflix account has been suspended and requesting that you click a link to re-enter your credit card number. Or you might receive a robocall stating the same thing, asking for personal or credit card info.
Cybercriminals know how important holiday shopping is and they're fooling smart people who just want to buy presents for their family and friends.
Protect yourself while shopping online
Shopping online during the holidays is convenient and cost-efficient. These precautions, which include setting up credit fraud alerts, will help protect your identity and your money as the year winds down:


Use credit cards instead of debit cards.
Debit cards are tied to your bank account. If someone gets ahold of your card credentials and makes a fraudulent purchase, the money is gone once it leaves your account. With a credit card, however, funds aren't drawn from your checking account. Furthermore, most credit card networks, such as Visa and MasterCard, offer
zero-liability fraud
protection so that you likely won't be on the hook if someone uses your card illegally. Just remember to set a budget to avoid overspending with your credit card, and have a plan to pay off balances quickly to prevent interest from piling up.
Choose strong passwords.
Strong passwords
help protect against fraud. Take added precautions with online shopping sites by using complex passwords with letters, numbers, and special characters so they are harder to guess. And don't use the same password on shopping sites that you would use for your bank logins. Also, consider using
two-factor authentication
if it's available. This requires you to verify your identity using a code sent to your smartphone or email. This extra step may seem inconvenient at times but you'll thank yourself when it protects you from fraud.
Monitor account activity.
If you are worried about fraud, monitor your accounts regularly. You can watch for unauthorized purchases through your financial institution's online or mobile banking platforms. Also, set up
account alerts
and
fraud text alerts
so you receive notifications of activity
Put a security freeze on your account.
If you want an added layer of protection, consider putting
a security freeze on your credit reports
through Experian, Equifax, and TransUnion. Once the freezes are in place, no one can access your credit history or open accounts without your authorization. Although freezing your reports is free for all three credit bureaus, you must do so individually with each one. With online and phone options, unfreezing your credit is mostly painless, so if you want to open a new credit card account during the holidays, you won't need to wait days.
Avoid online or telephone scams.
Beware of email and telephone scams that try to trick you into providing your information. Besides the fake Amazon messages going around, one common scam involves emails or texts alerting you that you missed a package delivery or that a delivery service, such as UPS or FedEx, needs more information to complete a delivery. These types of scams often appear legitimate. When in doubt, contact the service provider directly to verify the message. Never click on links embedded in emails or texts — just delete the messages or report them as junk.


Set up credit fraud alerts.
The holidays are crazy enough without worrying that someone is running up charges in your name or emptying your bank account. Stay smart and safe with your online purchases so you can focus on what's most important this time of year: enjoying the holidays with your loved ones.
Subscribe to Our Blog
* Required
Thank you.
We appreciate your interest.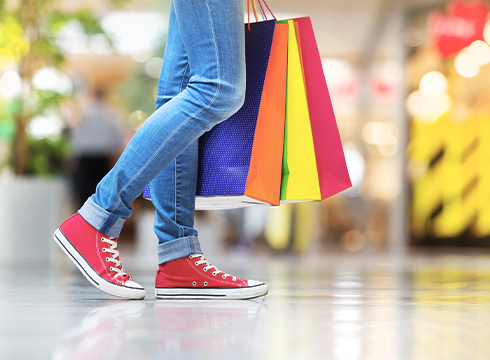 The Affordable Way to Manage Your Spending
Want low rates for purchases, cash advances and balance transfers? Our Visa Platinum card is for you!