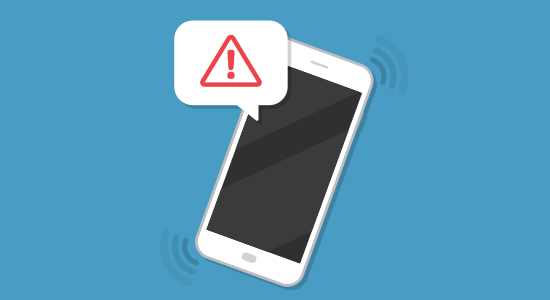 1st United Telephone and Text Scam Alert
We have heard from several members that fraudsters are impersonating 1st United Credit Union. Please protect your accounts by understanding this situation fully.
We won't call you
First and foremost, 1st United Credit Union will never call you and ask for your PIN number, credit or debit card number, CVV number, secure access code, login information or any account information. If you receive a call from 1st United and are not 100 percent certain it is us calling, please hang up and call us back at (800) 649-0193. We will always appreciate that you take the time to verify who you are speaking with.
Telephone numbers and text messages can be spoofed
Cybercriminals have found a way to impersonate telephone numbers and text messages so you may think it's 1st United contacting you. If you are unsure, call us to confirm.
Types of calls & texts
There are several versions of this scam. Here are a few details:
Criminals scam telephone numbers or text messages. When you get the call or text, you think it's from 1st United.

An automated message validating the last four digits of your card number, then requesting the security code from the back of your card.

A text that claims there may be fraud on your account, asking you to confirm a transaction. After you respond yes or no, the criminal will call you asking for you to provide a secure access code that was sent to your phone. We will NEVER ask you for a secure access code. Do not provide this information to anyone.
Protect yourself
If you receive a call that appears to be from us but you're not sure, hang up and call us back at (800) 649-0193 to confirm. You should also remember to never provide your Social Security Number, account numbers, or any personal information to anyone over the phone unless you initiated the call and know who is on the line.
If you suspect fraud
If you think you've been a victim of fraud, call us immediately at (800) 649-0193 so we can help to protect your Credit Union accounts. It's also a good idea to
file a complaint
with the Federal Trade Commission and contact your local police department.
Be sure to share this information with your friends and family so they, too, can protect their information.
Subscribe to Our Blog
* Required
Thank you.
We appreciate your interest.