What is an FHA?
An
FHA loan
is a home loan that is issued by private lenders but insured by the federal government. Because of that federal backing, lenders are able to offer better flexibility with credit history and down payment requirements.
Is an FHA right for you?
FHA loan programs look at your credit history instead of just your credit score, which may help borrowers who can demonstrate improved credit and positive debt management. Additionally, down payment requirements are lower. They can be as low as 3.5% instead of a more typical 10-20% that is required for a conventional loan.
Free Financial Counseling
Through our partnership with BALANCE, you are eligible to take advantage of their free financial counseling service. The service offers credit repair, debt consolidation, financial education, and more. They can even help you create a debt management plan. 
What else you need to know
FHA loans feature:

Low down payment requirements

More flexible credit score requirements

Primary residences only

Refinance options available

Payment mortgage insurance (PMI) required
Complimentary consultation
If you're interested in learning more about FHA loans or to see which
mortgage products
available through 1st United or our mortgage partner may be a fit for you, simply call one of our friendly real estate experts at (800) 649-0193. We're happy to help.

Financial Education
Stay informed about the latest news and scams, and learn how to reach your goals.
Subscribe to Our Blog
* Required
Thank you.
We appreciate your interest.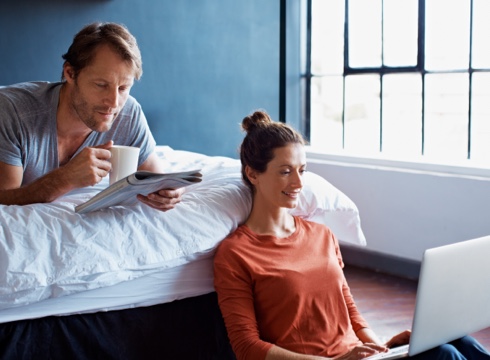 Happiness is right around the corner.
Focus on the joys of buying your new home – our experts will handle the paperwork.