September is Life Insurance Awareness Month. How much have you thought about life insurance?
Why is life insurance important?

Life insurance is an important step in protecting your loved ones in case the unexpected happens. Depending on your coverage, life insurance could provide your spouse, children or other family members the following:
coverage for your children's college expenses

a steady stream of income to cover daily expenses such as mortgage and credit card payments

payment of burial and final expenses

donations to a charity

Even though life insurance is important, there are 106 million American's living with a life insurance coverage gap, according to the
industry group LIMRA.
Of those who have life insurance, 30% know they need more.
So why don't more American's have life insurance? LIMRA says that those that don't have it agree it's important but feel it's too expensive.
Is life insurance expensive?

Many of us are able to cover the essentials each month, such as groceries and the electric bill, but don't have much money left over.
When expenses are tight,
spending those few dollars a month on life insurance seems much harder to achieve.
A good representative will be able to recommend a monthly life insurance payment that fits within your budget. Even if that smaller payment doesn't cover everything your family might need, it could relieve your loved ones from even a small expense after your passing.
Additionally, life insurance is not just based on age and health. Many life insurance providers take into consideration other factors such as credit history and driving record to provide better rates.
Is it time for a beneficiary check up?
Ensuring your beneficiary designations are correct for all your financial accounts is just one more way you can protect your family long after you are gone.
How much is enough?
Take a look at this handy
life insurance calculator
. The life insurance calculator is a great starting point for you to estimate what you might need for your family. But, it's just a start. Speak to a
life insurance representative
to tailor your plan around your family's needs and budget.
---
Source: Facts from LIMRA Life Insurance Awareness Month, September 2022 | www.limra.com.
1st United Credit Union cannot give financial, tax or legal advice, please consult a tax advisor or investment advisor to assess your situation.
Subscribe to Our Blog
* Required
Thank you.
We appreciate your interest.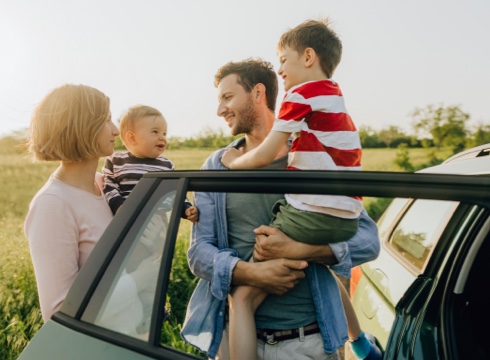 Professional and Quality Protection
We've teamed up with TruStage to offer premium insurance services, exclusively for our members.