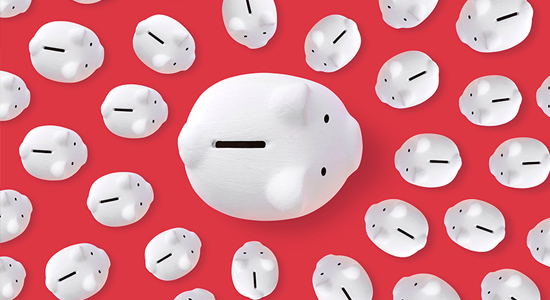 Five Ways to Optimize Your Finances
Whether you're looking to trim expenses, jump-start your retirement planning, or take stock of your situation, now is the perfect time to give your finances a quick checkup. Here are five things you can do to get started.
1. Reassess your approach to money management
The process of honing your money management skills is ongoing. Here are a few strategies to reassess your money management.
2. Save for the future
Life can change at any moment. That's why it's vital to save money to cover any unforeseen emergencies, expenses, or changes in employment. It's recommended to have 3-6 months' worth of expenses in a savings account. If you're ready to get started, look for a free, dividend-earning account to help you jump-start your savings while earning interest along the way. Open your savings account today.
And while you're at it, make savings automatic! You can have a predetermined amount of money transferred to a savings account as soon as your paycheck is direct-deposited, meaning you're less apt to "miss" the money being there in the first place.
3. Pay down debt

Paying off high-interest debt offers you a bigger return on your money than almost anything else you can do. Once you've built your emergency fund, put as much money as you can (as fast as you can) toward
eliminating debt
. Plus, the more debt you pay down, the more money you'll have to allocate elsewhere in your budget, turning those same dollars into savings, investments, vacations, college tuition payments, and more.
To ensure you never miss a payment (which can damage your credit report, cause you to incur late fees, or even increase the interest rate on balances you owe), schedule automatic payments ahead of time. You'll reduce debt as long as you make your minimum monthly payment, but if you can make a second payment each month, that's even better.
Finally, if you need help customizing a debt management plan, our partnership with
BALANCE
gives you access to credit negotiators who could help you reduce interest rates and fees.
4. Refinance your home
If you're a homeowner looking for a little more budget flexibility, a mortgage refinance could save you money in the short-run by lowering your monthly payment or in the long-run by reducing the total amount you pay over the life of your loan. To learn more,
visit us online
, or call (800) 649-0193 and speak with one of our friendly, experienced real estate loan specialists.
5. Plan for the future
There are two types of IRAs: Roth and Traditional. Both allow you to invest up to a certain amount of your income or to
IRS-established guidelines
based on your age and income. The most significant difference between the two types of IRAs is when your money is taxed:
The earnings on investments in a Traditional IRA grow on a tax-deferred basis. That means you contribute pre-tax dollars into your IRA and won't pay taxes until your funds are distributed.

Roth IRA contributions are made with after-tax dollars. Your earnings accumulate tax-free and remain tax-free at distribution or withdrawal.
We're here to help
At 1st United Credit Union, we're committed to your financial future.
Contact our team
to let us know how we can help you take your first or next step on your journey to better financial health.
Subscribe to Our Blog
* Required
Thank you.
We appreciate your interest.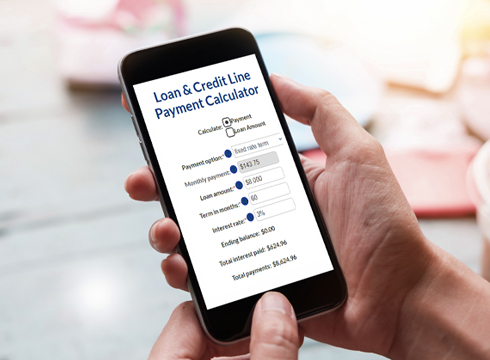 We can help you do the math
Our interactive online calculators give you over 50 options to help you add things up.  Choose from loan payment calculators, mortgage payoff calculators, compare renting versus buying – even how much life insurance you'll need.