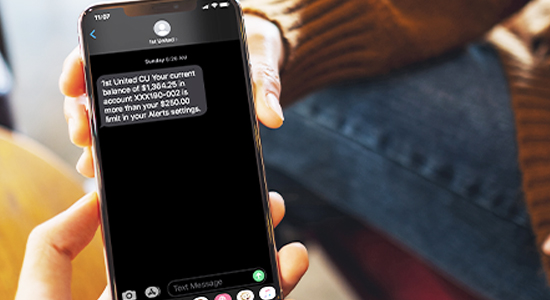 Five Account Alerts You Should Set Up Today
Financial account alerts are one of the best ways to prevent fraud and stay informed about your accounts; however, many consumers still are not taking full advantage of them. Account alerts are fast, can be customized specifically to your needs and can be sent by text, email, or phone.
Here are five account alerts we recommend setting up today:
1. Fraud Text Alerts
If we identify a potentially
fraudulent debit or credit card transaction
, we will text you immediately and ask you to confirm if it was you. If you text back that it wasn't you, we will suspend your card. If it was you, your card will remain available for use.
2. Balance Alert
There are two ways to use balance alerts. The first is to notify you if your account balance is nearing a low number or at risk of an overdraft. The second is to set a high balance alert, which is useful if you are expecting a large deposit or transfer to come through.
3. Transaction Alert
This type of alert keeps track of deposits to or withdrawals from your account and are useful if you have a joint account or as a way to ensure only you are using your card. You can create transaction alerts for every transaction over $1 or just for larger transactions over a certain dollar limit.
4. Visa Purchase Alerts
These additional
alerts provided by Visa
include international transaction notices and if your card is used for a purchase online or by phone.
5. Profile or Password Changes
Protecting your personal information online is our top priority. That's why we set this alert up for you already. Security alerts are important for every online account – especially bank accounts. Based on your delivery preferences, you will be notified by text or email if your password, username, mobile phone number, or email has been changed, or if there was a login from a new device. If the account changes were by you, you can disregard the notice. If they were not, call us right away.
Taking a few moments to set up alerts now will go a long way in helping you manage and protect your accounts. To get started, log in to online or mobile banking, choose the account you want to create an alert for and select Alert preferences. If you need a little help, stop by a branch or call us – we are always happy to assist you.
Subscribe to Our Blog
* Required
Thank you.
We appreciate your interest.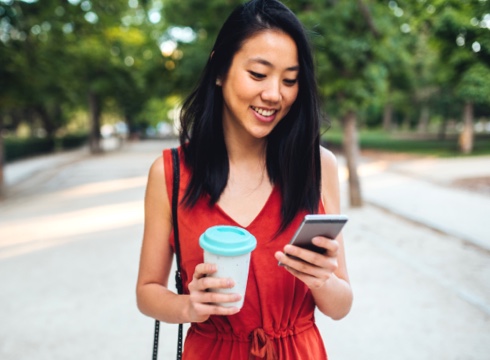 Manage Your Money with Ease
Access your accounts, move money, and make payments all within our user-friendly mobile app.