Refer a Friend

Refer a Friend
Get the word out about 1st United!
Get the word out and earn $50!

Text your besties, call your colleagues, fill in your family – however you get the word out. When they open a membership with a qualifying account, you'll both receive $50!
What's a qualifying account?
A qualifying account is any of the following: checking accounts, loans, credit cards, certificates, and youth savings accounts.
Refer the kids in your life to get them started on the road to a bright financial future. Plus, you'll both receive $50!
Here's how to get the word out

Complete the form below to give us your friend's name and email address—as many as you like

We'll send your friend an email inviting them to join

When your friend joins and opens a membership with a qualifying account using the promotional code from their email, you'll both receive $50
Referred memberships with qualified accounts will receive incentive credited to their savings account. Referred member must provide their promo code to a member service representative or in the "Promo Code" section of our online membership application to receive the incentive. Referring members must be in good standing. The incentive will be credited to both the referring and referred member by the 10th of the following month in which the new account is verified. We reserve the right to retain incentive if account is closed within six months. Not valid where prohibited by law. Cannot be combined with any other offer. Qualified accounts include: Checking accounts, Loans, Visa Platinum or Rewards cards, Certificates, and Youth accounts.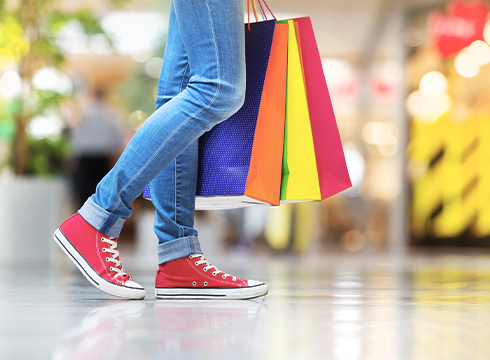 The Affordable Way to Manage Your Spending
Want low rates for purchases, cash advances and balance transfers? Our Visa Platinum card is for you!