The Federal Trade Commission (FTC) has brought to our attention a Social Security Administration (SSA) scam that is growing. Please take a moment to familiarize yourself with this information so you can protect yourself.
What is the Social Security Administration (SSA) scam?
The SSA scam involves a phony phone call from someone saying that your social security number has been suspended because of suspicious activity or because it's been involved in a crime. The caller will ask you to confirm your SSN over the phone so they can reactivate it.
The caller may also let you know that your bank account is about to be seized. He will tell you that you can protect your money by putting it on gift cards and providing the codes to him so he can help you. The caller is not actually trying to help you and will steal the money.
The call is difficult to identify because it appears to come from the Social Security Administration and the number displays on your caller ID as the actual SSA's number.
How to protector yourself
If you receive a call from the Social Security Administration and aren't sure if it's legitimate (it can sound so real), hang up and call the SSA back at (800) 772-1213 to confirm that they were the ones calling you. You should never provide your SSN, account numbers, or any personal information to anyone over the phone unless you initiated the call and know who you are speaking with. The real SSA will understand if you want to hang up and call back.
Additionally, the SSA will never call to threaten your benefits or tell you to send cash, wire money, or put money on gift cards. Anyone who instructs you to do those things is a fraudster – every time.
If you suspect fraud
We encourage you to share this information with friends and family members. A little common sense and staying informed will help protect your accounts.
Subscribe to Our Blog
* Required
Thank you.
We appreciate your interest.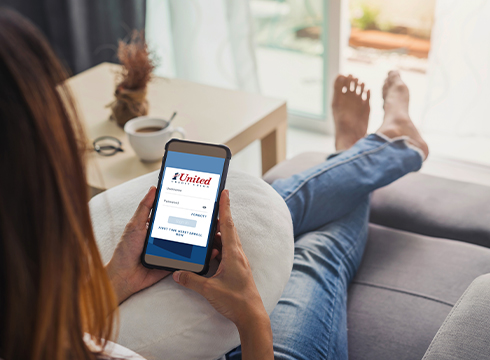 Simpler. Faster. Friendlier.
This drives everything we do – from how we serve our members to the type of technology we invest in.
We pride ourselves on local, neighborly banking, and hope you do, too.