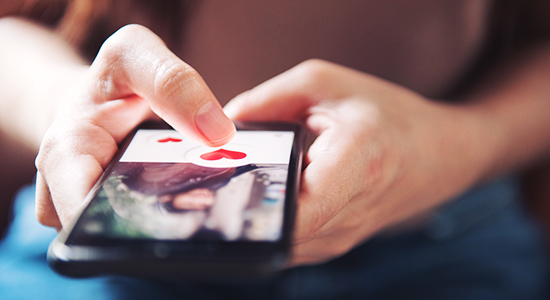 Romance Scams: Love Found Shouldn't Mean Money Lost
Social media and dating apps have changed the way many consumers find companionship. But this approach to finding "the one" comes with risks.
The Federal Trade Commission reported that in 2021,
romance scams hit record highs,
with consumers losing $547 million. To help keep your accounts and money secure, here's more about romance scams.
How are romance scams related to money management?
Protecting your money and your accounts is an important aspect of a money management plan. The last thing you want to do is risk your emergency fund, retirement savings, or good credit because you are scammed out of money. As a local credit union, we want to help protect our members and community. That's why we publish information for you to know
how different scams work
and outline
steps you can take to protect yourself.
What are romance scams?
Just like it sounds, a
romance scam
involves a fraudster who creates a false profile online using photos of other people that they downloaded off the internet and life stories that seem real enough to be true.
Once they make a personal connection with you through promises of love and a life together, they try to swindle you out of your money.
Scammers often scour your own personal details that you've posted online so they can appeal to your desires or connect with you on another level. After weeks or months of building a relationship (almost always having an excuse as to why you can't meet them in person), a situation will arise where they need money quickly and they will tap you for help.

What social platforms do romance scammers use?
What lies do romance scammers tell?
There are a multitude of lies that scammers use to get you to send them money. A few common ones include:
I have a medical emergency (or my child or family member does)

I need help accessing my inheritance money

My pet needs surgery

I can't access my money due to bank account or credit card issues or because I live overseas

I was arrested and need bail money to get out of jail

I can't use video chat because it isn't working properly, my internet is slow where I am, or I'm in the military and it's not allowed

I need help paying off gambling debts

I have an awesome investment opportunity that you should get involved with
Do romance scammers only ask for money?
Romance scammers are looking for some type of payment. They will ask you to wire money, send money electronically through an app like Venmo or Zelle, request to use your credit card, or ask you to purchase
gift cards
and provide them the redemption code on the back. There's also been an increase in
cryptocurrency fraud
through romantic schemes in the past few years.
How to avoid being the victim of a romance scam?
The best advice we can give to protect you from a romance scam is to never send money to a love interest or friend that you have never met in person. Here are some other tips to protect you:
Take it slow: If the relationship moves quickly, it's probably too good to be true.

Avoid posting too much personal information: Scammers use your personal details to get to know you and appeal to your needs. Withhold personally-identifying information or sending compromising photos to people online that could be used against you in the future.

Be suspicious if you haven't met in person: If you can't ever seem to meet, there's usually something devious going on.

Do your research: Google the person and perform a Google image search to make sure they are who they say they are.

Reach out for help: If you aren't sure if sending the money is a good idea, talk to a family member, friend that you trust, or even your credit union or bank. If they have concerns, you should rethink the action.

Trust your instincts: If you have any doubts or the relationship seems too good to be true, you are probably right. It's better to disappoint someone than it is to lose your life savings. If they truly love you, they will understand.

Stick to your money management plan: Sending large amounts of money that isn't built into your budget or retirement plan can be detrimental to your own financial future and a true loved one usually wouldn't ask that of you.
If You Suspect Fraud
If you believe you have been the victim of fraud, notify your financial institution as soon as possible so they can place safeguards on your account. If you gave someone a gift card code and you think it was a scam, contact the card provider and ask them to disable the card. You'll also want to
file a complaint with the Federal Trade Commission
and contact your local police department.
If you feel your 1st United account information has been compromised at any time, please contact us immediately at (800) 649-0193 so that we can assist you.
Subscribe to Our Blog
* Required
Thank you.
We appreciate your interest.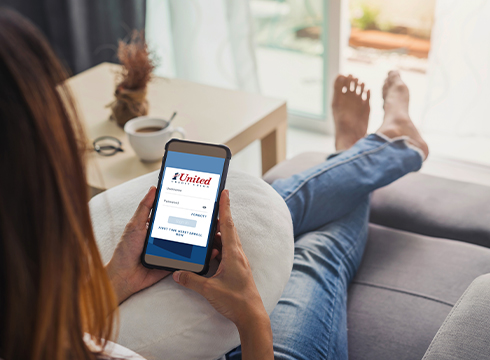 Simpler. Faster. Friendlier.
This drives everything we do – from how we serve our members to the type of technology we invest in.
We pride ourselves on local, neighborly banking, and hope you do, too.