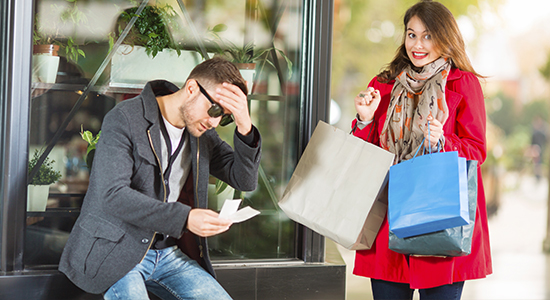 Reign in Holiday Spending with Money Manager
The holidays are upon us which typically means an increase in spending. A
study by the National Retail Federation
estimates that consumers will spend more than $1,000 this time of year. Whether it's buying holiday decorations, gift giving, or even how much gas you use while out shopping, the holidays can destroy even the most avid budgeter's plans.
The good news is that 1st United offers a tool to help members avoid overspending while still enjoying the season. It's called
Money Manager
and it's already available for you to use.
'Tis the season to spend responsibly
Money Manager puts you in control of your budget. By setting up "
spending targets
," you can determine how much you want to spend in different categories and Money Manager alerts you if you are nearing your spending goal. You can set spending targets for everything from dining out to travel to gift giving.
Money Manager is already built-in to online and mobile banking and it syncs with your account activity – even those at other financial institutions. Once in place, spending targets could keep you grounded when the festivities ramp up.
Give yourself the gift of controlled spending
Creating spending targets is quick and easy. Here's how:
Log in to online or mobile banking and select Money Manager

Visit the Budget dashboard and select Add a New Spending Target

Fill in your spending target details by choosing the tags or categories you would like to track (i.e., Dining Out, Fast Food, Clothing), naming the target (i.e. "Dining Out"), and setting a monthly spending limit.

Choose if you want to receive text or email alerts when you are nearing or exceed your spending target

Finish up by clicking Add Spending Target
Make it a season to remember
Take a few moments to set spending targets before the holidays are in full swing. They will help you make the holidays great without breaking the bank. If you need help with Money Manager or budgeting in general, simply call (800) 649-0193 or stop by any branch.
Subscribe to Our Blog
* Required
Thank you.
We appreciate your interest.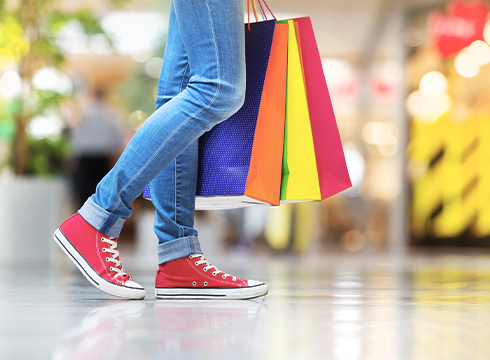 The Affordable Way to Manage Your Spending
Want low rates for purchases, cash advances and balance transfers? Our Visa Platinum card is for you!