Online security is one of our highest priorities. That's why we continually refine how we protect members online, including updating the Internet browser versions we support. Older browser versions often don't maintain optimal data security and could put your information at risk.

If you are using an older browser when logging into online banking, you may be presented with a warning message. This message prompts you to update your browser and provides links to the latest versions of Internet Explorer, Chrome, Safari and Firefox. A copy of that notice is below.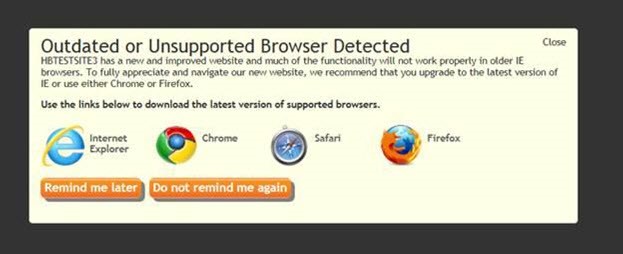 To ensure optimal security, our website supports the last three versions of each of the browsers noted. Please be sure to update your browser now to ensure no interruption in your online banking access.
If you need assistance with the update, please consult the technical support team where you purchased your computer. You can also download these browsers using the links below:
Subscribe to Our Blog
* Required
Thank you.
We appreciate your interest.