What is laddering?
Laddering is a creative way to take advantage of the higher interest rates of long-term
certificates
while still having access to liquid cash over the short term. In a rising interest rate environment, it could be a good strategy for any investor.
How it works

With laddering, you invest smaller amounts of money into certificates that mature at different intervals rather than a lump sum into one, long-term certificate.

For example, you invest $5,000 into four certificates: a one-year, a two-year, a three-year, and a four-year term with a total investment of $20,000. When the first matures after one year, you can take out any cash you need, then roll the rest into another four-year term. You repeat this process as the others become due. Eventually, you will have laddered them all into four-year terms that mature at annual intervals.
By investing in longer-term certificates that pay higher rates, you receive a higher yield than if you had invested in a one-year certificate that rolls over annually. This gives you annual access to your money as each rung matures and allows you to take advantage of the higher yields available on longer-term certificates.
Who its best for
Certificates are low-risk investments that provide higher rates than traditional savings accounts with peace of mind that your investment is NCUA-insured. Laddering provides the added benefit of increasing the overall yield of your ladder over time as you renew money in a rising rate environment. Should rates decline, you will still have the bulk of your certificates in higher-rate products and can decide if you want to change investment strategies as the certificates matures.
Subscribe to Our Blog
* Required
Thank you.
We appreciate your interest.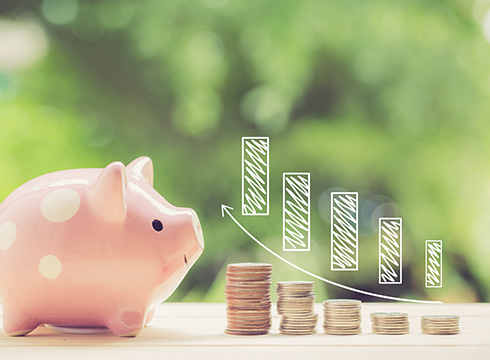 Certificate Rates As High As 4.15% APY !
Save and earn more, the safe and secure way.