Do you need a will? In short, yes.
A will is a critical element in your financial planning. It's not simply the way that you direct the distribution of your financial and personal assets. It also enables you to designate a personal representative who will act on your behalf and according to your wishes in handling your estate. Furthermore, if you have minor children, a will allows you to name a guardian.
California probate law
says that if you don't have a will, your property will be divided into as many equal shares as there are living members of the nearest generation of issue. The bottom line is, in California, your decisions may be made for you if you don't make your wishes known.
Work in Progress

Your will isn't final until you pass away, or are unable to change it. Therefore, it's important to review your will from time to time to see whether adjustments may be necessary.
Consider changes or adjustments after the following events:
Asset Change – Have your assets changed substantially? Has your net worth increased?

Income Change – Has your source of income changed? For example, in retirement.

Dependents – Are your children grown up? Have they married? Are they disabled? Do you now have more children or grandchildren?

Change in Marital Status – Did you get married or divorced? Do you need to name a new beneficiary of your will?

Special Considerations – Do you have a new business interest? Other complicated assets?

Law Changes – Federal and state tax laws are subject to change at any time. It's important for you and your financial adviser(s) to stay on top of these developments and make adjustments to your estate plans, as required.

Passing of Time – Periodically, it's prudent to dust off your will and take a fresh look to ensure your recollections and instructions are correct.
Speak with a Professional
As your wealth, business interests, or assets expand, so does your exposure to gift and estate taxes. A professional can help you set up a trust or other designations that can save your heirs significant and needless estate taxes.
Your will may be your most important document. Yet, it is typically the most neglected. Your death will emotionally overwhelm your family. Ease their financial burden in handling your estate by considering a will.
1st United Credit Union cannot give financial, tax or legal advice, please consult a tax adviser or investment adviser to assess your situation.
Is it time for a beneficiary check up?
Ensuring your beneficiary designations are correct for all your financial accounts is just one more way you can protect your family long after you are gone.
Recommended for You
Subscribe to Our Blog
* Required
Thank you.
We appreciate your interest.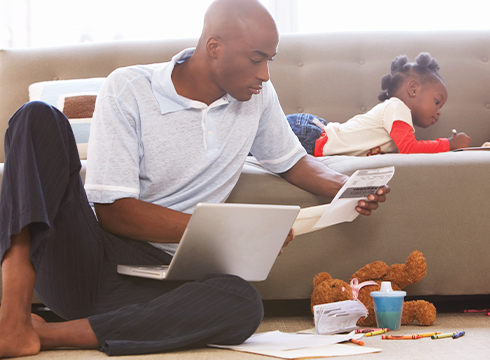 Professional and Quality Protection
We've teamed up with TruStage to offer premium insurance services, exclusively for our members.