Financing a car can be as big of a decision as choosing the vehicle you're buying. The wrong loan can cost you hundreds or thousands of dollars more than the cost of the actual car. Here are some things to consider when choosing a car loan:
If you decline dealer financing, you'll likely need to borrow from a credit union or a bank. A
credit union car loan
offers low interest rates that can save hundreds of dollars in interest over the life of the loan. We're able to do this because we are not-for-profit and reinvest our earnings back into the Credit Union. Plus, as your local Credit Union, we bring a personal touch to the loan process. We can even pre-approve you before you start shopping. Simply
apply online,
even from your smartphone.
Car Buying From Home
With our member-only Autoland car buying service, we'll find you the car of your dreams, negotiate the price on your behalf, and deliver it to your door. Sounds easy, right?
Loan Terms
The longer the loan term, however, the more you'll end up paying for the car in the long run. Let's say you borrow $30,000 to buy a car and the interest rate for the auto loan is 5%. On a 48-month loan, your payment is $691 per month, and at the end of those four years, you'll have paid $33,162.
If you bump the term up to 72 months, the payment drops to about $483 a month, but the total cost of that car will be $34,786.
Imagine if you don't qualify for a lower interest rate and wind up at 12%. On a 72-month loan, that $30,000 car will cost you $42,228.
So, do you want to pay the car off sooner or have smaller monthly payments? Getting that title in less time will feel good, but paying $200 less each month might make more sense for your budget.
Interest Rates
Length of term: A shorter loan will generally come with a lower rate.
Down payment: Putting down more money up front reduces the amount you need to borrow, which could favor a better rate.
Credit score: Like any other loan, the better your credit is, the better your interest rate will be.
Shopping around for the best possible interest rate can save you money. And no need to worry that multiple credit checks will hurt your credit score. If the checks happen in a short period,
they should only reduce your score by a few points.
You'll already be losing money as the car depreciates, so your goal should be to pay as little interest as possible while staying within your budget.
Consider All Your Options
Other factors that will impact the kind of car loan you choose include:
As exciting as shopping for a car might be, don't rush the decision. Take your time to figure out the financing, and remember that a credit union car loan might be your best option.
1st United can help. Even if you already own a car and feel stuck with a high monthly payment, you may be able to
refinance your auto loan
at a lower interest rate with no refinance fees. Even saving just $50 or $100 per month can go a long way toward meeting your financial goals.
Subscribe to Our Blog
* Required
Thank you.
We appreciate your interest.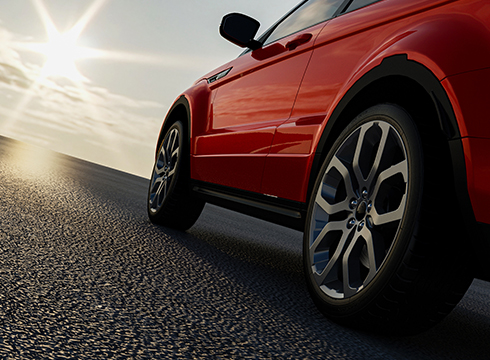 Vroom.
Peel out with an affordable payment. Let us help you finance the car of your dreams with a low rate, low payment, and flexible term to fit your budget.