Is saving money a New Year's resolution for you?  If so, take our
52 Week Savings Challenge
. It's a good habit to try to save every week and this handy tool will help you do just that.
The Challenge

Simply print out the
savings tracker
and follow the plan. For example, you'll save $52 during week 1, $51 during week 2, and so on. As you save, check off that week on the worksheet. At the end of the challenge, you'll have saved almost $1,400.
Follow the challenge as-is or feel free to jump around. You can also simplify and save a set amount each week. As long as you get in the
habit of putting aside money regularly
you'll have success. Do what you can and feel good about what you can do.
Where to Save

There are several approaches to save money. You can do it the old-fashioned way and put cash into a piggy bank or jar. Unless you have good discipline, this could be disastrous because the cash is accessible and you might be tempted to spend it.
Inaccessible money is easier to save. We recommend you use a
savings account,
and consider one that doesn't have a debit card attached to it so it's not easy to get to the money. You can also set up transfers to your savings account that occur automatically each week – set it and forget it to see your savings add up quickly. Or you can manually transfer money through online or mobile banking, or at the ATM.
Get Help

Our friendly staff is here to help you with your long-term financial goals – including budgeting and saving. Always feel free to stop by a branch or call us at (800) 649-0193 if you need guidance or help setting up an automatic transfer. Saving money is important and it would be our pleasure to assist you!  Good luck with the challenge and happy saving.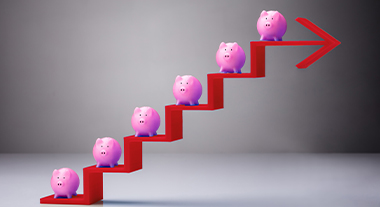 Laddering is a creative way to take advantage of the higher interest rates of long-term certificates while still having access to liquid cash over the short term. In a rising interest rate environment, it could be a good strategy for any investor.
Subscribe to Our Blog
* Required
Thank you.
We appreciate your interest.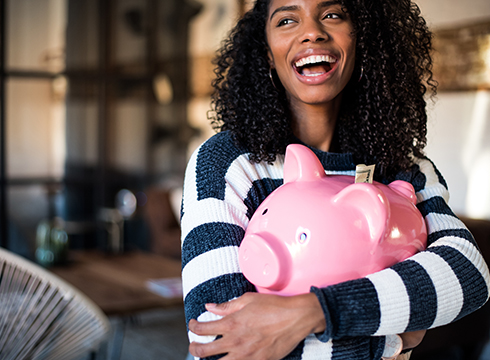 Step one to building a secure financial future.
Your Credit Union membership starts with a savings account.