Easy and Affordable Estate Planning
Online estate planning offered through Trust & Will
Is it time for a beneficiary check up?
Ensuring your beneficiary designations are correct for all your financial accounts is just one more way you can protect your family long after you are gone.
Learn More About Estate Planning
As one of the most trusted names in online estate planning, Trust & Will makes estate planning simple, affordable, and completely customizable, allowing you to create a complete estate plan in minutes.
All of their documents have been built by estate planning attorneys to meet the highest legal standards, are state-specific, and are customized to meet anyone's specific needs. Paired with best-in-class member support, they are simplifying the complicated estate planning process.
How much does Trust & Will estate planning cost?
Pricing through Trust & Will begins at $159 for a will and $599 for a trust. Use this link to
get 10% off.
(Your discount will apply at checkout.) Payment plans are available.
What if I need help with my estate plan?
Trust & Will's online tool provides personalized guidance throughout the process of building your estate plan. If you have questions along the way, there are several resources available to help:
If you need assistance with investment and retirement planning, our
CFS financial advisors
through 1st United are available to help. Feel free to schedule a
phone consultation
and they will answer any questions you might have.
Is Trust & Will right for me?
Trust & Will is a do-it-yourself online service for creating an estate plan. It's best for:
Those who have less than $5,000,000 in assets and uncomplicated estate planning needs.
Anyone who wants to customize their estate plan to meet their specific needs but don't want to spend the time and money consulting with an attorney.
Where can I get more information about Trust & Will and their services?
---
*Non-deposit investment products and services are offered through CUSO Financial Services, L.P. ("CFS"), a registered broker-dealer (Member FINRA/SIPC) and SEC Registered Investment Advisor. Products offered through CFS: are not NCUA/NCUSIF or otherwise federally insured, are not guarantees or obligations of the Credit Union, and may involve investment risk including possible loss of principal. Investment Representatives are registered through CFS. The Credit Union has contracted with CFS to make non-deposit investment products and services available to Credit Union members. Please consult a qualified tax advisor for specific tax advice. View CFS Referral Disclosure
CUSO Financial Services, L.P. (CFS) and 1st United Credit Union may refer customers to Trust & Will and do not receive monetary compensation from such referrals, and such referrals will not increase any fees paid or payable by you to Trust & Will. You are not required to obtain any product or service from Trust & Will and your decision will not impact your ability to obtain any service from CFS or 1st United Credit Union. CFS and 1st United Credit Union are not responsible for the service. This is not to be construed as a referral for legal services or an attempt by CFS or 1st United Credit Union to in any manner endorse or guarantee legal services provided by any individual or firm.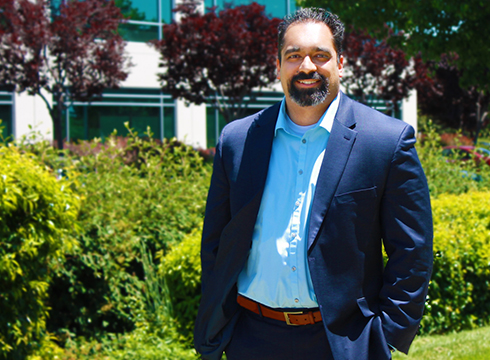 Financial Planning for All Life's Stages
We believe everyone should have access to the personalized financial guidance needed for a bright future. That's why 1st United offers investment and retirement planning through CUSO Financial Services, L.P. (CFS)*.