The IRS warns consumers about
ongoing IRS scams
. As part of our commitment to protecting you and your accounts, here's more about the scams.
Scammers Pose as IRS and Treasury Department

Scammers posing as IRS and Treasury Department officials contact consumers asking for personal information or some sort of payment.
The scammers are contacting consumers by email and phone, and often leave a voicemail message asking the consumer to call them back. In some situations, the scammers state that the individual has been awarded a sum of money or an additional tax refund and request personal information or a sum of money in exchange for them "releasing" the funds. They might also claim that you owe back taxes and will go to jail if you don't pay.
Look for the Letter

According to a statement issued by the IRS,
the agency does not call or email a taxpayer
but sends an official correspondence (a letter) through the mail first. If you have not received a letter, there is a good chance the call is fraudulent.
In addition, the IRS would never threaten people, asking for immediate payment.
Sometimes, these calls are difficult to identify. The scammers use fake names and IRS badge numbers, might know the last four digits of your Social Security number, and even have methods to spoof the IRS toll-free number on your caller ID. After threatening victims with jail time or canceling your driver's license, scammers hang up and others call back pretending to be from the local police or Department of Motor Vehicles.
Protect Yourself

Always err on the side of caution. If you receive a call but not a letter, or you feel unsure if the call is legitimate, hang up and call the IRS at (800) 829-1040. If the call was legitimate, the IRS will understand your caution and will thank you for protecting yourself.
In addition, you should never provide account numbers, Social Security numbers or any personal information to strangers. If you are not sure who is calling, don't give out your information. Hang up, and call the IRS directly to verify the legitimacy of the claim.
If You Receive a Fraudulent Call

The IRS asks that you file a complaint using the
FTC Complaint Assistant
; choose "Other" and then "Imposter Scams." If the complaint involves someone impersonating the IRS, include the words "IRS Telephone Scam" in the notes.
In addition, if you feel your 1st United account information has been compromised, please contact us immediately at (800) 649-0193 so that we can assist you.
For more information, visit
irs.gov
. The Help and Resources section is a great source.
Subscribe to Our Blog
* Required
Thank you.
We appreciate your interest.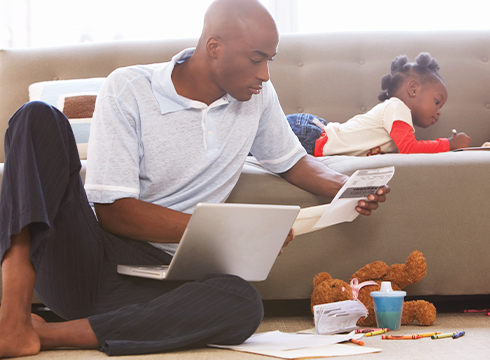 Professional and Quality Protection
We've teamed up with TruStage to offer premium insurance services, exclusively for our members.