Did you know that you may have an option to rollover a 457 "deferred comp" plan if you have retired from or left a company that offered the plan?
A 457 plan is a deferred compensation plan that allows participants to make pre-tax contributions to their retirement savings. Those contributions grow tax-deferred until the money is withdrawn. Many clients like this because of the ability to make pre-tax contributions.
In the past, 457 plans had limited investment and rollover options, however, guidelines have since changed. Now, if you retire or leave your job, you can transfer your 457 to a traditional IRA or other qualified 401(k) plan, tax-free. This option to
consolidate your retirement savings plans
may be an advantage because it makes it easier to manage your money in one place. Better yet, you may be able to take advantage of other investment options that could potentially grow your money to help meet your retirement income requirements.
There are some exceptions. You are ineligible for the rollover if you are already receiving distributions as equal periodic payments for ten years, if you are receiving distributions as annuity payments over your lifetime, or if you've started receiving minimum distributions because you've reached the required age.
457 plan or deferred compensation plans can be complicated. We recommend that you consult with a tax consultant to understand your options so that you don't incur any tax penalties or unnecessary fees.
As the
financial advisor
through Osaic Institutions, Inc. at 1st United Credit Union, Rahil Machiwalla can answer any questions you may have about 457 and retirement plans. He is available to chat by phone or can meet you at any 1st United branch.
Schedule your appointment
with Rahil today.
This information brought to you by: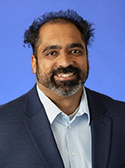 Rahil Machiwalla, Osaic Institutions, Inc.*
Financial Advisor
(925) 598-4718
CA Insurance Number: 0G20361
Get Started with a Complimentary Consultation
---
*Investment and insurance products and services are offered through Osaic Institutions, Inc., Member FINRA/SIPC. Osaic Institutions does insurance business in California as Osaic Institutions Insurance Agency. CA Agency License #OH30186. Osaic Institutions and 1st United Credit Union are not affiliated. Products and services made available through Osaic Institutions are not insured by the NCUA or any other agency of the United States and are not deposits or obligations of nor guaranteed or insured by any credit union or credit union affiliate. These products are subject to investment risk, including the possible loss of value.
Subscribe to Our Blog
* Required
Thank you.
We appreciate your interest.