At first glance, a credit union may look like any other financial institution. Behind the scenes, however, things are a little different. That's because credit unions are cooperatives (also known as co-ops) and one of their cooperative principles is Democratic Member Control. This means, they are owned and controlled by their members and that the Board of Directors and Supervisory Committee members are volunteers – not highly paid stockholders, like at banks. Volunteers act in the best interest of the members. This principle is true for 1st United Credit Union, too. And as a member, you can get involved in the Credit Union as a volunteer. 
Board of Directors

The Board of Directors are Credit Union members who are elected by members. Every member has one vote; regardless of the amount on deposit or the types of services used. In conjunction with the chief executive officer and other leadership, the role of the Board of Directors is to set policy, approve budgets and help to set the strategic direction of the Credit Union. They evaluate operations and maintain financial performance standards for the Credit Union. They are also responsible for appointing the Credit Union's chief executive officer, who reports directly to the Board. 
Board Members serve three-year terms and are elected at the annual meeting held every April.
Supervisory Committee

Volunteers for the Supervisory Committee ensure that the Board of Directors and the management of the Credit Union meet required financial reporting objectives and establish practices and procedures sufficient to safeguard members' assets. Additionally, the Committee is responsible for the annual financial audit from a licensed, independent auditor. 
Supervisory Committee members are elected by the members and serve one year terms. 
Get involved

If you are a member who has working knowledge of finance, technology, marketing, operations, and more, and are interested in volunteering, we encourage you to get involved. You must be a member in good standing and 18 years of age or older. Nominations may be made in one of two ways:
By the Nominating Committee - Members may apply by sending a letter along with a resume to the Nominating Committee, indicating what position you are interested in filling and why you feel you are a good candidate.


By Petition - Members may be nominated by obtaining the signatures of at least 100 valid 1st United members on a nominating petition.

Watch for deadlines and submission instructions.
Subscribe to Our Blog
* Required
Thank you.
We appreciate your interest.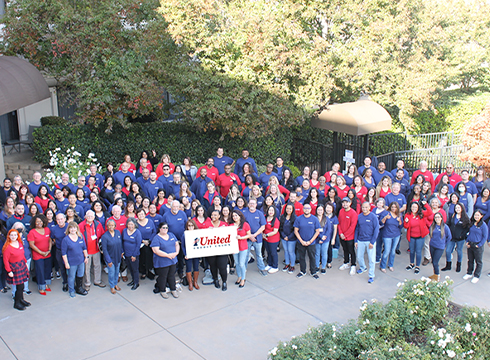 You're More Than a Member

We've been celebrating our members and communities in the Bay Area since 1932.