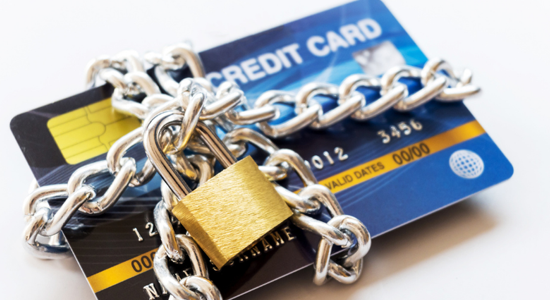 Financial Safety Tips for the Holiday Season
Whether you're shopping in person, online, or both, protecting your finances will be important this holiday season. Here are some tips to keep your money, your identity, and yourself safe on Black Friday, Cyber Monday, and any other online shopping day:
Know Your Limits
Buying presents for your loved ones brings joy to both the giver and the recipient and this year, that joy may feel extra sweet. However, the holiday season shouldn't mean piling on debt or bouncing checks. Some tips to manage your money for the rest of the year include:


Budget how much you plan to spend. Impulse purchases are inevitable (that snowman ornament at the register is just way too cute!), but sticking close to a budget ensures you don't go overboard.

Coordinate with anyone else on your joint account so you have a plan and don't accidentally overdraw your account.

Check your credit card limits before shopping. We don't recommend running up your cards to pay for holiday purchases, but if you are using a card with the idea of paying it off in January – say, to earn reward points – make sure you don't inadvertently pass your limit and incur a penalty.
Know About Credit Card Protections
Most credit cards offer fraud protection in case your transaction is compromised or your card information is stolen. For 1st United members, your debit or credit card comes with a
Visa zero-liability guarantee
to protect you from fraud. For an added level of security, be sure to
set up both fraud text alerts and Visa purchase alerts
for your cards. If at any time you think your card has been compromised, call us at (800) 649-0193 so we can get you to the Visa fraud protection department.
Don't Shop When Using Public Wi-Fi
Shopping online from home may be safe – most retailers' websites are secure, and private at-home Wi-Fi isn't easily hacked. Public Wi-Fi, however, isn't as secure. Sure, logging into a coffee shop's internet to watch YouTube is relatively harmless, but entering a credit card number to purchase something can lead to trouble if a cybercriminal is illegally scanning the Wi-Fi. To protect yourself, make all online purchases from your home or turn off public Wi-Fi and use data instead – it's much more secure.
Here's one more thing to consider if you are shopping online in public: Be vigilant with your credit card info, especially with holiday crowds around you. Don't read off a card number into a phone where others can hear you and make sure others aren't looking over your shoulder when you type a card number into a website.
Beware of Scams
'Tis the season for scams, and they're anything but jolly. Email scams asking for account information and passwords increase this time of year, as do robocalls with a voice telling you they are from "Visa Services" or "Amazon" and they really need to speak with you regarding an important matter.
No reputable retailer or financial service will ever call you frantically and ask you to give your information back to them. Hang up, delete the text message (yes, some of these scams are now arriving via text), and junk the email. If you're concerned, you can call the business back using the phone number from their website. They will always appreciate that you took the time to check in.
Protect Your Passwords
Do you use one common password for all your accounts, from your Amazon profile to your banking login to Netflix? We all know that's a bad idea, yet
two-thirds of consumers
continue to do it.
If your passwords are all the same or similar enough, take time before Black Friday to change at least a few of them, particularly for your Credit Union login, your credit cards, and any shopping websites you might use this holiday season. A password manager can help you keep track of all your passwords –
Google offers one for free
. But even if you try winging it, the inconvenience of forgetting a password and having to reset it is much less annoying than dealing with a hacked account or illegally-used debit card.
Taking the time to implement these financial safety tips will go a long way in protecting you. And if you do decide to brave the crowds this holiday season, don't forget to support your neighbors by shopping at locally-owned stores.
Happy shopping.

Financial Education
Stay informed about the latest news and scams, and learn how to reach your goals.
Subscribe to Our Blog
* Required
Thank you.
We appreciate your interest.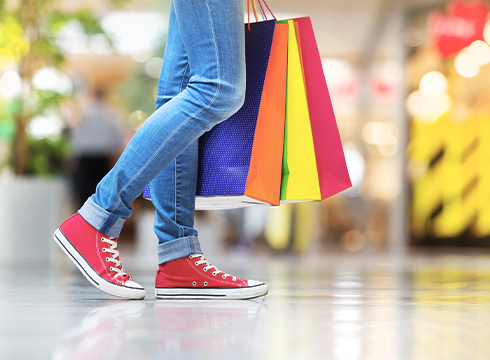 The Affordable Way to Manage Your Spending
Want low rates for purchases, cash advances and balance transfers? Our Visa Platinum card is for you!