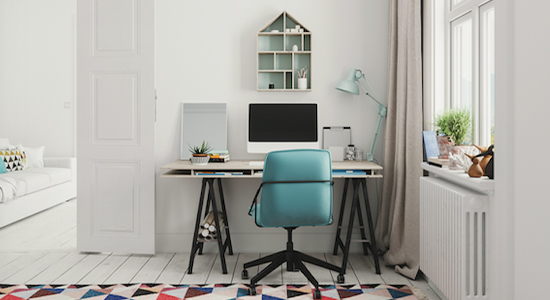 Eight Smart Ways To Use a Personal Loan
A personal loan is a good option for local credit union members who need to borrow money for a variety of needs. Here are eight smart ways to use this type of loan:
1. Debt Consolidation
One of the best uses of a
personal loan
is to consolidate debt. Balances on high-interest credit cards and other debts are difficult to manage each month and are subject to costly finance charges. A personal loan from a credit union can be used to combine those balances into a single monthly payment at a low fixed rate. This is easier to handle and saves money over time.
Although credit card companies may promote balance transfers at a low rate to entice you to move your debt, you will likely be charged a fee to make that transfer. Plus, the new rate might only last 12 to 24 months. In the meantime, unless the transfer was at 0%, you're still being charged interest, and anything new you charge to the card will be at a higher rate. Our personal loan comes with no fees and fixes your payment for the term of the loan, making budgeting easier.
2. Buying a Used Car
You may be able to find a great interest rate for an
auto loan
, but what if you want to purchase an
 older used car from a private seller? Some lenders may not finance the purchase of a car if the vehicle is too old or it's not being purchased through a dealer.
A personal loan offers another way to borrow money to buy a used car. You might not get quite as good of an interest rate, but the difference might not be so bad. (
We have an online calculator
to help figure out payments.) Plus, instead of the lender holding onto the title until you pay off the auto loan,
you'll own your car right away.
Personal loans are also a possibility if you're buying a boat, motorcycle, or RV. Some lenders won't offer loans specifically for these vehicles, but that doesn't mean you can't borrow money to purchase them.
3. Home Improvement Projects

Large home renovations, from completely ripping out your kitchen to building an addition, are expensive and might be better paid for with a
home equity loan or a HELOC
. Smaller projects can benefit from a personal loan through a local credit union. Adding new windows or floors, repainting your home, installing a hot tub, and upgrading landscaping are just a few things you can do with a personal loan.
With more people working from home, home offices are becoming must-haves for remote workers. Personal loans are a great way to create or upgrade your own office space. You can borrow money to renovate an existing room, buy a new desk and chair, and shore up technology so your home office is as comfortable (if not more) as your work office.
4. Weddings
You might be tempted to charge your way through wedding planning, but that can leave you with big credit card bills after the honeymoon is over. A personal loan from a credit union helps keep payments reasonable while helping you stay on budget. You also may want to consider a personal loan to pay for just a few of the wedding expenses, such as the rehearsal dinner, the rings, the cake, or anything else that causes a little bit of sticker shock.
We can help you do the math.
Estimate loan payments and savings, calculate how to pay off your home sooner, determine the value of buying versus renting, and more.
5. Small-Business Costs
Personal loans are approved for individuals, not businesses. Although it shouldn't be a long-term solution to your
small business's financial needs
, a personal loan can help provide the cash needed to keep your business going or to expand.
Also, if you're considering starting a small business or side gig, a loan can get your plans off the ground. However, a personal loan usually can't be written off the way a business loan can, so consider all your options and consult with a tax professional for further guidance.
6. Medical Expenses
Even with health insurance, one trip to the emergency room or a minor medical procedure can lead to hundreds or thousands of dollars in bills and an uncertain path on how to pay those bills off. A personal loan can help settle your balance with the hospital and allow you to better manage payments on your terms.

Personal loans are also helpful for a procedure that you may have been putting off simply because you couldn't afford it — things such as LASIK, braces, wisdom teeth removal, or cosmetic surgery. This benefit isn't limited to humans, though. A personal loan can pay for major veterinary costs, too, usually at a lower interest rate than the financing a vet might offer.
7. Education Expenses

Student loans help families pay for college, but they might not be enough to cover everything. A personal loan can be useful in paying for other miscellaneous expenses, including:
Moving and travel expenses
Books, computers, and student necessities

Furniture and expenses, if your child doesn't live in a dorm
Costs for semesters abroad, research programs, or other unique opportunities
Moreover, if you're paying back student loans, a personal loan from a credit union can consolidate those balances into a single payment.
8. Vacations
A vacation is another expense you might be tempted to put on your credit card. Although saving and planning for a trip is always the best approach, low airfare or a great deal for your dream destination might become available and be too good to pass up. A personal loan from a credit union can help make that dream come true so that you and your family can enjoy an experience of a lifetime.
Personal loans give credit union members the flexibility and convenience to borrow money, build their credit, and meet their financial goals.
Contact us
if you have questions or to get the qualification process started. You can also
apply for a personal loan online
today.
APR (Annual Percentage Rate) as of December 5, 2023, and is subject to change.
Personal Loan: Lowest rate quoted. Your rate may vary based on creditworthiness, amount financed and terms and conditions. Loans are subject to credit approval. Loan payment example: $45.68 per month for each $1,000 borrowed at 8.99% APR for 24 months.
Recommended For You:
Subscribe to Our Blog
* Required
Thank you.
We appreciate your interest.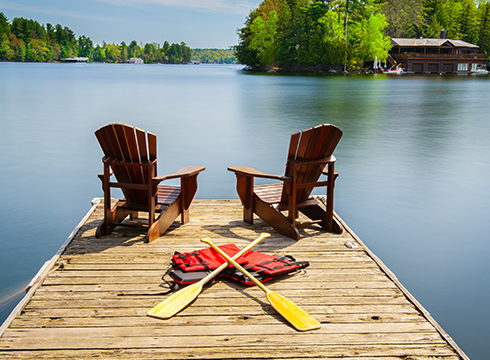 Your loan – personalized!
Whether you're planning your next vacation, staycation, home remodel, or simply want to consolidate debt, we have the financing for you.