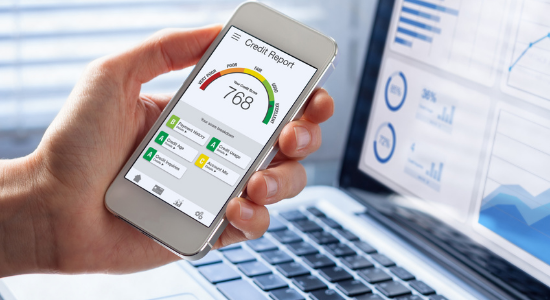 Build Credit at Your Local Credit Union
Building and maintaining good credit is essential to reaching your financial goals. A good credit score makes it easier to get approved for loans and credit cards, rent an apartment, purchase a cell phone without a deposit, and buy affordable car insurance.
A local credit union, like 1st United Credit Union, can be an ally in your financial journey, from building your credit to helping you take advantage of a good credit score. Whether you're trying to improve your
FICO® Score
or get the lowest rate for a loan or credit card, we're here to help.
If Your Credit Score Is 579 or Lower
A credit score less than 579 usually means your repayment history needs to improve, or that you simply haven't built enough timely repayment history yet. But a low credit score doesn't need to be low forever. Here are some tips for improving your score, building good credit, and getting help from your local credit union:

Credit Report Requests
Knowing what's showing in your credit history helps you make a plan to improve your credit score. Through
annualcreditreport.com
, you can request a free copy of your credit report. 1st United
members can also schedule an appointment
to talk with one of our banking professionals about what's in your credit report.
Savings Accounts
Building up a little bit of savings gives you an emergency fund in case the unexpected happens. With that money, you won't be as tempted to use a credit card and increase your debt. Savings also can be used as collateral for a
share secured loan
.
Our savings accounts
also come with no monthly fees so you can save every dime while earning interest.
Bill Pay Services
Consistently making on-time payments gradually helps your credit, but missing one payment can cause your score to drop. Online
bill pay services
allow you to schedule payments for all your obligations so you never forget a due date.
Low or No Fees
When you're trying to rebuild your credit, every extra dollar helps your budget and can help to pay down existing debt. Because they are not-for-profit and reinvest earnings to benefit their members, credit unions tend to offer services at lower fees than banks and occasionally provide some of those services for free.
If Your Credit Score Is 580-669
A credit score between 580-669 is considered fair and you'll want to continue to build timely repayment history. Here are some ways to take the next step toward building good credit through your local credit union:
Share Secured Loans
This type of loan allows you to borrow against the money you have in a savings account. You aren't withdrawing your savings, but instead are using it as collateral.
The interest rate on a share secured loan is generally low
, and your repayment history is reported to the credit bureaus. This means that if you make your payments on time and in full, your credit score will improve.
Low Utilization Ratios
If you have credit cards and they're near their limits, your credit score can suffer. This creates a high credit utilization ratio, and it can suggest to lenders that you aren't good at managing your money. Instead of using credit cards, take advantage of the variety of savings options offered at your local credit union, including
certificates of deposits
and holiday savings accounts, so you can set aside money and pay with cash instead of charging purchases.
Personal Loans
Even with "fair" credit, you might be eligible for a small
personal loan
. The loan isn't backed by any collateral, so the interest rate will be higher than a share secured loan. However, a personal loan often is a good option to consolidate higher-interest credit card debt into a more manageable payment. And, as you make those payments on time, it will help you build a good credit history.
FHA Mortgages
Achieve financial wellness with free education.
As a not-for-profit financial institution, part of our mission is to provide education to help our members and the community better manage their money. Take a look. If you still have questions, simply
email us
. 
If Your Credit Score Is 670-739

A credit score between 670-739 is considered good, and you have a range of borrowing and credit options available through a local credit union, including:
Credit Cards

With good credit, a local credit union will more likely approve you for a
credit card
, often at a lower interest rate than a big bank.
Auto Loans
A favorable interest rate is important when securing a
car loan
, especially because the vehicle will depreciate as soon as you drive it off the lot. A local credit union can offer loans at interest rates lower than dealers might offer.
Mortgages at Decent Interest Rates
People with good credit have access to
mortgages
with competitive interest rates and favorable terms.
Personal Lines of Credit
A
personal line of credit
lets you borrow funds as needed for an open-ended period. A local credit union will require good credit to approve a personal line.
If Your Credit Score Is 740 or More

A FICO® Score of 740 or higher is considered very good, and above 800 is considered exceptional. Both levels are great and open up all the options already listed above, plus these additional services from your local credit union:
Mortgages at the Best Interest Rates

Whether you're buying a new house or refinancing, outstanding credit will qualify you for the lowest interest rates for fixed- and adjustable-rate mortgages from a local credit union.
Jumbo Mortgages
A jumbo mortgage
exceeds the amount that can be borrowed as recommended by the Federal Housing Finance Agency (FHFA). It's available only to people with excellent credit.
Home Equity Loans and HELOCs
Both of these loans
might be available to homeowners with average-to-good credit, but to secure the lowest interest rates, a credit score above 740 helps. Consolidating debt through either a home equity loan or a HELOC also lowers your credit utilization ratio, which strengthens your credit score even more.
No matter your FICO® Score, a local credit union offers you personalized attention for whatever service you need. You're more than just a number to us—you're a member and a friend.
FICO is a registered trademark of Fair Isaac Corporation in the United States and other countries.
Subscribe to Our Blog
* Required
Thank you.
We appreciate your interest.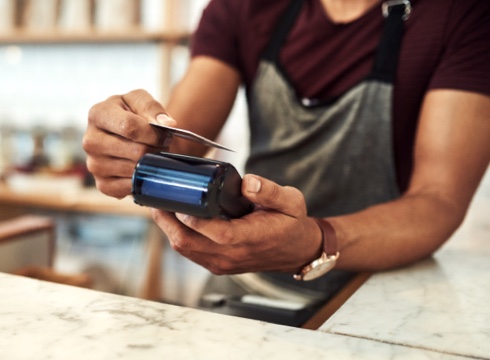 The Affordable Way to Manage Your Spending
Want low rates for purchases, cash advances, and balance transfers? Our Visa Platinum card is for you!