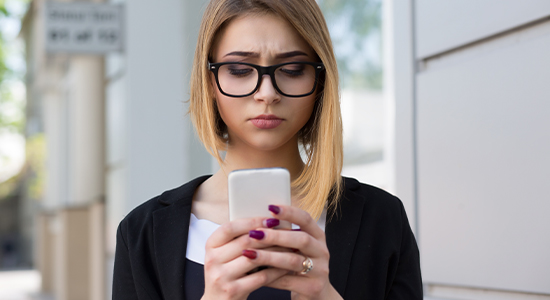 Alameda County Teens Targeted for Money Scams
Money scammers are increasingly targeting Alameda County teens under the ruse of a romantic interest or make-money-quick scheme. We've seen these scams in the past targeting adults but have noticed an uptick recently targeting high school-aged youth. We are concerned about the welfare of our members and community and want to be sure families are aware of how their teens are being contacted.
A promise of money
Criminals are connecting with teens through social media, romance websites, or by text and offering the potential for the teen to make or receive money.
Call us immediately if you suspect fraud.
Through the interaction, the teen is given a check or photo of a check to deposit into their account and are instructed to keep a portion of the money and send the rest back by Venmo, pop money, or by mailing gift cards. In some cases, the teen is coaxed into providing their mobile banking login information and the fraudster deposits the check themselves. Eventually, the check comes back as counterfeit and the victim is left owing the Credit Union money.
Teens sharing details
These scams are occurring in our own backyard and we have learned that teens are sharing text numbers and websites amongst each other as a way to make money. Since teens are sharing information with their friends, the scams spread at an incredible pace. We encourage families to speak with their teens about these schemes.
Caution your teens
1st United offers these points when talking with your teen:
Risks of meeting online. Make sure your teens know the risks of meeting people online and accepting money or checks from strangers.

Never deposit checks from strangers. It's safer to accept cash, a cashier's check, or PayPal if someone needs to pay you money. It takes several days for a check to fully clear, even if the funds are not on hold, and the account owner is responsible for any funds withdrawn against it.

Never provide personal information. Account numbers, Social Security numbers, bank login information, passwords, or even cell phone numbers can give fraudsters surreptitious access to your money.

Trust your instincts. If the offer is too good to be true, it probably is.
If you suspect fraud
If you believe you or your teen have been a victim of fraud,
call us
immediately so we can take steps to protect your accounts. You should also
file a complaint
with the Federal Trade Commission and contact your local police department. As always, let us know if you have questions about this information. We are here to help.
Subscribe to Our Blog
* Required
Thank you.
We appreciate your interest.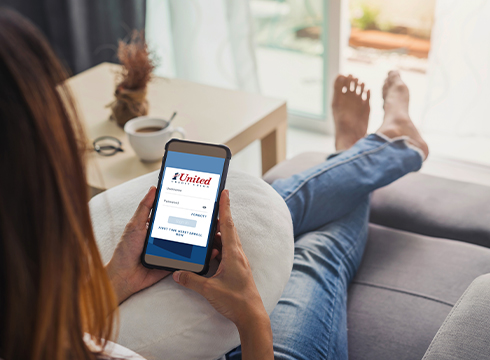 Simpler. Faster. Friendlier.
This drives everything we do – from how we serve our members to the type of technology we invest in.
We pride ourselves on local, neighborly banking, and hope you do, too.