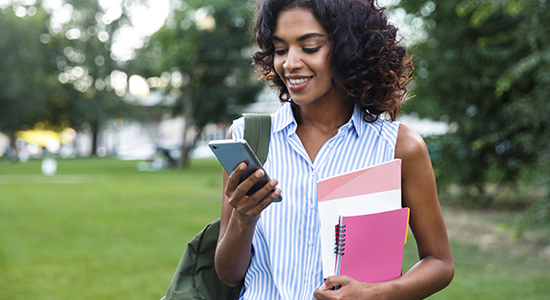 Advice from a College Student: Go Mobile!
This article was written by our marketing intern, Paige Gardner. At the time of publishing, she had just participated in early commencement at Cal Poly Pomona. Here, she draws upon her own experiences with banking to share the best aspects of mobile banking from a student perspective.
Growing up as a Generation Z-er, using a cell phone has always been the norm. Most aspects of my life take place online. This includes banking. It is through my mobile banking app that I can easily manage most of my banking needs and so can you.
Mobile banking apps are available through almost every credit union and bank. If you are a member of 1st United, here are some features you can take advantage of through our app which will make your day-to-day banking simpler and faster.
Mobile banking makes it easy to:
Deposit a check
Received a check? Simply take out your phone. With
mobile deposit
you can conveniently take photos of the front and back of the signed check. The check will then be processed and deposited into your account shortly after. No more trips to the ATM to deposit a check; just two quick pictures and you're done.
Transfer money
Another account in need of funds? Quickly transfer money to your own or someone else's account, even at another financial institution. In your account history you will be able to see when your transfer was deposited.
Access credit union information
Wondering what your routing number is? Along with your balances and account history, your account and routing number are easily accessible through the 1st United app. You can locate these numbers by selecting an account and clicking on the details tab. No need to memorize these numbers or even write them down. Your account information is secure in the app through layered security.
Make a payment
Need to pay someone? Pay anyone, anywhere, at any time! Mobile payments are great for any transaction – from paying your rent to paying a friend back for coffee. You can also schedule dates and reminders for all your bills to be paid through
Bill Pay
so you can always pay your bills on time.
Apply online
Want a new credit card or looking for a car loan? Open your 1st United app to conveniently apply for a credit card, loan or checking account. There are three easy steps to follow and your application will be sent.
Securely login
Need quick access to all these features? With newer phones, it is easier and more secure to log in to your 1st United app using Touch or Facial ID. You'll have your banking needs fulfilled faster with a quick login.
If you have not downloaded the app yet, it's a must! The
1st United mobile app
is available for your phone or tablet; check it out and explore all ways the app can cater to you! As always, give us a call or stop by a branch if you have questions – we're happy to help.
Subscribe to Our Blog
* Required
Thank you.
We appreciate your interest.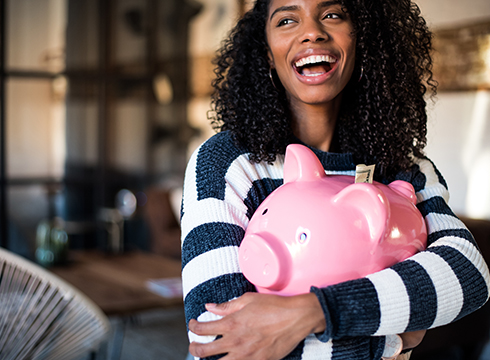 Step one to building a secure financial future.
Your Credit Union membership starts with a savings account.