Step Up

Your hard work has paid off!
You've put in hard work through your Step Up program; now it's time to reap the rewards. As a Step Up graduate, you are eligible for a special membership with 1st United Credit Union with no minimum credit score or credit history requirements*.

Here's what's included:


Savings Account – You'll earn interest on balances over $100.


Checking Account with Debit Card – Includes free access to online banking and 30,000 surcharge-free ATMs nationwide. No direct deposit requirement, no minimum balance requirement, and no monthly fee.


Secure Visa Platinum Card – A secured credit card requires a cash deposit that becomes collateral for the account. Credit limits begin at $250 with no annual fee. Once you save $250, we'll issue you a secured credit card with that credit limit. We'll even give you the first $50 to get you started.

Get Started
Please call to apply for the secured credit card – do not apply online for this.
We're Here to Help
Responsible money management is crucial to building a positive credit history – and we're here to help. We invite you to meet with our branch staff quarterly (or more if you need it) by phone or in-person. We'll help you with your accounts, guide you on building credit, and answer any questions you have. Your local branch staff will be reaching out to schedule time with you.

*Step Up membership available for graduates of the Alameda County Family Justice Center's Step Up program only. This offer is non-transferrable and subject to change at any time. Certificate of Step Up completion must be provided as a condition of membership. Applicants with prior 1st United Credit Union accounts which resulted in a loss not eligible. Overdraft protection and courtesy pay require standard approval process. $50 incentive will be held for six months for secured Visa card and ineligible for withdrawal during that timeframe. Secured Visa: APR (Annual Percentage Rate) as of February 1, 2023, and is subject to change. APR is a variable rate currently at 11.90%. APR is tied to the Prime Rate and is based on creditworthiness. Foreign transaction fees are 2.00% of each transaction in United States dollars (USD) and may be assessed on purchases or online purchases made in the United States if the merchant is in a foreign country. Federally insured by NCUA.
The financial success of our community is a priority.
At 1st United Credit Union, our mission is to ensure you have the products, tools, and resources to achieve your financial goals. That's part of the credit union difference.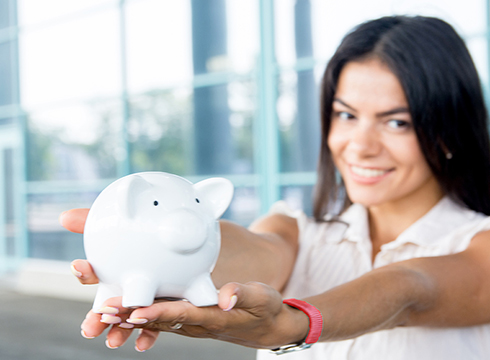 You're More Than a Member.

We've been celebrating our members and communities in the Bay Area since 1932.