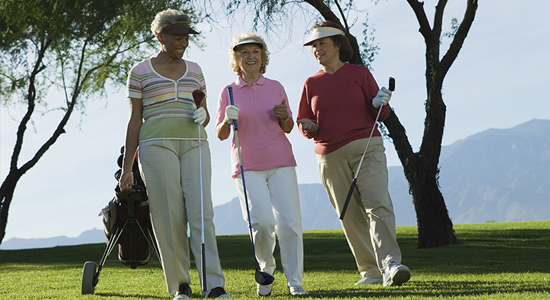 Will Social Security Run Out of Money?
Rumors have floated around for years that Social Security is running out of money and there won't be any left for future generations. While this rumor may be false, it does contain a message for all to consider – Social Security may not be enough to retire on. Here's why.
Social Security vs. Social Security Trust
Social Security is essentially a big pool of money that working people contribute to. Contrary to popular belief, the money you pay in to Social Security is not being held in an account with your name on it to use in retirement; the pool of funds is actively being used to pay benefits to current retirees.
The Social Security Trust is a surplus of money, separate from the general fund, made up of taxes collected that exceeded benefits paid out. This Trust currently totals just under $3 trillion and helps the general Social Security fund operate at a fully-funded status; meaning, benefits are paid out at 100%. Essentially, the Trust is covering the difference between what is paid into Social Security and the amount of benefits being paid out.
What's running out?
The Social Security Trust, or surplus, is expected to be depleted by 2034, according to the
Social Security Board of Trustees report
. At that time, Social Security is projected to be able to cover only 76% of retiree benefits. So, Social Security will not be gone, it just might be less than you expect.
Help protect your future
It makes sense to consider Social Security in your retirement planning but you will want to have another source of income to count on – something that is yours and yours alone. The good news is that it's never too late to start retirement planning and I'm here to help.
As the financial advisor through CUSO Financial Services, L.P. (CFS) at 1st United Credit Union, I can help you develop a retirement plan that meets your needs. I'm available to talk by phone or I'd be happy to meet you at any 1st United branch.
Schedule your appointment today
.
This information brought to you by:

Rahil Machiwalla, CUSO Financial Services, L.P.*
Financial Advisor
(925) 598-4718
Get Started with a Complimentary Consultation
---
*Non-deposit investment products and services are offered through CUSO Financial Services, L.P. ("CFS"), a registered broker-dealer (Member FINRA/SIPC) and SEC Registered Investment Advisor. Products offered through CFS: are not NCUA/NCUSIF or otherwise federally insured, are not guarantees or obligations of the Credit Union, and may involve investment risk including possible loss of principal. Investment Representatives are registered through CFS. The Credit Union has contracted with CFS to make non-deposit investment products and services available to Credit Union members. Please consult a qualified tax advisor for specific tax advice. View CFS Referral Disclosure
Subscribe to Our Blog
* Required
Thank you.
We appreciate your interest.