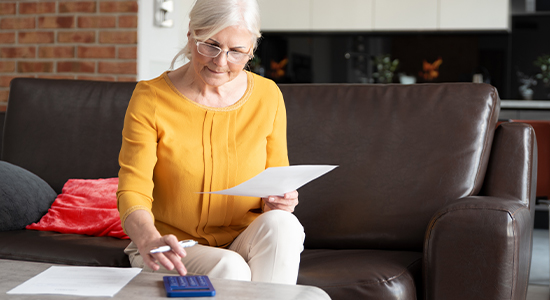 Understanding Required Minimum Distributions (RMDs)
If you've been taking advantage of tax-deferred retirement accounts such as a 401(k), 403(b), or an IRA, you'll want to know about the Required Minimum Distribution (RMD).
What is the Required Minimum Distribution (RMD)?
When you reach
72 (or 70 ½ years old prior to January 1, 2020)
, the IRS requires you to begin withdrawing annually from tax-deferred retirement accounts. This is called the Required Minimum Distribution (RMD). The RMD amount is calculated based on a
lifetime table
and will be reported as taxable income – something to note if you are trying to avoid bumping into a higher tax bracket.
You'll also want to know that the penalty for not taking the RMD on time, or calculating it incorrectly and taking too little is steep – 50% of the amount you were supposed to withdraw.
Which accounts does the RMD apply to?
Per the IRS
, you will need to take your RMD, every year, from any tax-deferred accounts such as 401(k), 403(b), 457s, and IRAs. The exception is the Roth IRA, which is exempt from the RMD because it's an after-tax retirement account. There are some guidelines on how to take this withdrawal that you may want to check into. For example, you can add up all required RMDs from each account type and take the withdrawal from just one of those accounts. Be sure you know and understand how this works because if you do it wrong, there can be hefty tax penalties. Check with a financial planner or tax advisor for more information.
When should I take my RMD?
The first RMD is required by April 1 of the calendar year following your 72 birthday (or when you turn 70 ½ if you turn this age prior to January 1, 2020), and is required to be taken annually by December 31. Let's say you turn 72 anytime during 2020. You have until April 1, 2021 to take the first withdrawal. However, you'll need to take the second withdrawal by December 31, 2021. To avoid making two withdrawals in one year, thus putting yourself at risk of moving up a tax bracket, you'll want to plan ahead for the first withdrawal and possibly take advantage of it sooner than later.
Are there options for how I use my RMD?
While you are required to take RMD, you don't have to spend it right away. If you don't need those funds for living, you can look at reinvesting them into certificates, stocks, or annuities. Work with your financial planner on the best approach for your situation.
What else do I need to know about RMDs?
Many more factors come into play with RMDs that you'll need to know. For example, there are ways to minimize those required distributions with work waivers or rolling funds into Roth IRAs. You'll want to consider that the RMD is taxable income and could affect your Medicare premiums or the tax you pay on Social Security income. There are also programs out there that can help you preserve your principal and protect your death benefit.
Get help understanding RMDs
Required minimum distributions can be confusing. But having a plan on how to manage through this process could help you to continue to live comfortable while protecting your assets. As the financial advisor through CUSO Financial Services, L.P.* (CFS) at 1st United Credit Union, Rahil can help you develop a strategy for retirement that meets your needs. He's available to talk by phone or can meet at any 1st United branch.
Schedule your appointment today
.
This information brought to you by:

---
*Non-deposit investment products and services are offered through CUSO Financial Services, L.P. ("CFS"), a registered broker-dealer (Member FINRA/SIPC) and SEC Registered Investment Advisor. Products offered through CFS: are not NCUA/NCUSIF or otherwise federally insured, are not guarantees or obligations of the Credit Union, and may involve investment risk including possible loss of principal. Investment Representatives are registered through CFS. The Credit Union has contracted with CFS to make non-deposit investment products and services available to Credit Union members. Please consult a qualified tax advisor for specific tax advice.
Subscribe to Our Blog
* Required
Thank you.
We appreciate your interest.