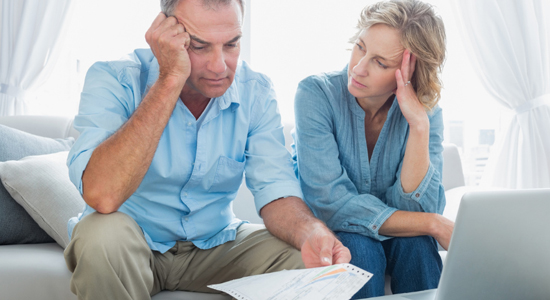 Six Tips for Using Your Stimulus Payment
The second round of Economic impact payments (a.k.a. stimulus checks) have started to arrive. For many, this payment will be critical for food, shelter, and other essentials. For others, it may be an opportunity to get ahead on bills.
The
National Credit Union Foundation
provided these six tips for using your economic impact payment. We agreed with their direction and wanted to share it with you.
Prioritize – Focus on the bills that keep a roof over your head, the lights on and food on the table. Check with your utilities and communications providers – many are working with consumers to waive fees, keep the power on and keep your internet connection working.
Talk – Reach out to us. We may be able to offer payment deferrals on loans, mortgages and credit cards so you can use your payment for what you need now.
Save some of it – Setting aside even $100-200 can provide a cushion for bills that are coming due in a couple of weeks. America Saves has resources and information to help with access to food and unemployment benefits.
Don't hoard cash – Keep it in your Credit Union account. It's safest there.
Protect – There are lots of bad guys out there trying to use this crisis to get at your stimulus check and your money. Watch out for suspicious emails, texts or phone calls.
Pay your taxes – You may want to consider using the economic impact payment to avoid further debt.
As your Credit Union, we are concerned about our members' financial health and want to encourage you to use your economic impact payment safely and in a way that benefits your financial health & well-being during this difficult time. If you need help with your 1st United accounts and loans, or help with your finances in general, please reach out to (800) 649-0193 or email@1stunitedcu.org. We are here for you.
Subscribe to Our Blog
* Required
Thank you.
We appreciate your interest.