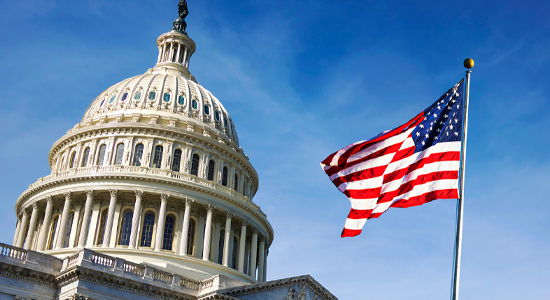 2020 Election and Your Personal Finances
To say 2020 has been a turbulent year would be an understatement. The COVID-19 pandemic, devastating wildfires, nationwide protests, earthquakes, hurricanes, economic fluctuations – all this and more makes us hope for a better 2021. To round out the year, we're only weeks away from the next presidential election.
Major political events almost always affect the economy. This could cause understandable anxiety during an already anxious year. But there are steps you can take to protect your money, during and after the election.
What history shows about elections and the market
There is a
four-year financial cycle
[i]
tied to the presidential election that is well-documented and understood. Basically, during any presidential term, the market tends to perform best during the
third and fourth year (i.e., during the election year and the preceding year).
Party affiliation doesn't seem to matter with this cycle. Conventional wisdom says investors would favor Republicans because of their business-friendly policies, but since 1928, the S&P 500 has averaged annual returns of 10.98 percent with Democratic presidents in office and 5.6 percent under Republican presidents, according to
one study
.
[ii]
Elections also impact taxes. Under the Trump administration, corporate tax rates were cut from
35 to 21 percent
,
[iii]
which boosted profits. Credit Suisse analysts predict that, with a second Trump term, S&P earnings could
increase 30 percent in 2021
.
[iv]
Northern Trust analysts estimate that if Biden is elected and Congress raises corporate taxes to 28 percent, it could reduce S&P earnings per share by 8-12 percent. However, a Democratic administration might spend more on climate, healthcare, and infrastructure, which would stimulate other sectors of the economy.
The political response to the COVID-19 pandemic might also shape the economy over the next several months. Relaxing restrictions might help businesses rebound faster but also could lead to more infections. Expanding mask mandates and keeping restrictions in place may economically hurt in the short term but ultimately slow down the pandemic.
Other considerations the election might drive include healthcare costs,[v] interest rates,[vi] a pandemic stimulus package, environmental mandates, the minimum wage, and more. If, for example, another stimulus package is passed, how would you spend any money coming your way? Do you save it? Invest it? Pay bills? Spend it, which ultimately helps the economy?
What all this shows is that many variables are at play and the economy could grow with either party (or both) in charge. However, the economic future is too difficult to accurately predict. Industries and their stocks may benefit or struggle depending on election results, but we won't quite know what or how until November 4 and beyond.
A cautious, steady approach
The uncertainty surrounding the election shouldn't mean you ditch your approach to saving, spending, and managing your money. The basic rules of retirement savings, for example, won't change:
Contribute whatever is feasible for your current financial status to your IRA and/or 401(k) accounts.

Resist pulling money out of your retirement accounts.

Follow a retirement savings strategy that makes sense for your age – more aggressive if you're younger, more conservative if you're older.
Of course, you should stay informed and cautious up until the election – and possibly for several weeks after. Not worrying about the effects of the election doesn't mean turning a blind eye. If the results cause volatility for whatever reason, you may want to hold off on any big purchases you are considering. Now might be a good time to solidify the emergency fund you've been trying to build. You could consider remaining conservative with any additional investments and look at reinvesting once things have calmed down. And with the holidays coming up, set a budget and stick to it.
Ultimately, this year's election should not have a major impact on personal finances the way the pandemic or wildfires have. Although 2020 and the recession have been economically difficult for many people, the stock market didn't collapse, and people's investments didn't disappear. The election is just another factor in the economic cycle, and though nothing is guaranteed, the results of November 3 likely won't swing the economy too far in either direction.
That said, feeling unsure about your financial future is completely normal, especially in a year that's been anything but normal. You don't need to go through this uncertainty alone – let the financial advisors at
1st United Credit Union
help you plan for today and tomorrow.
Subscribe to Our Blog
* Required
Thank you.
We appreciate your interest.